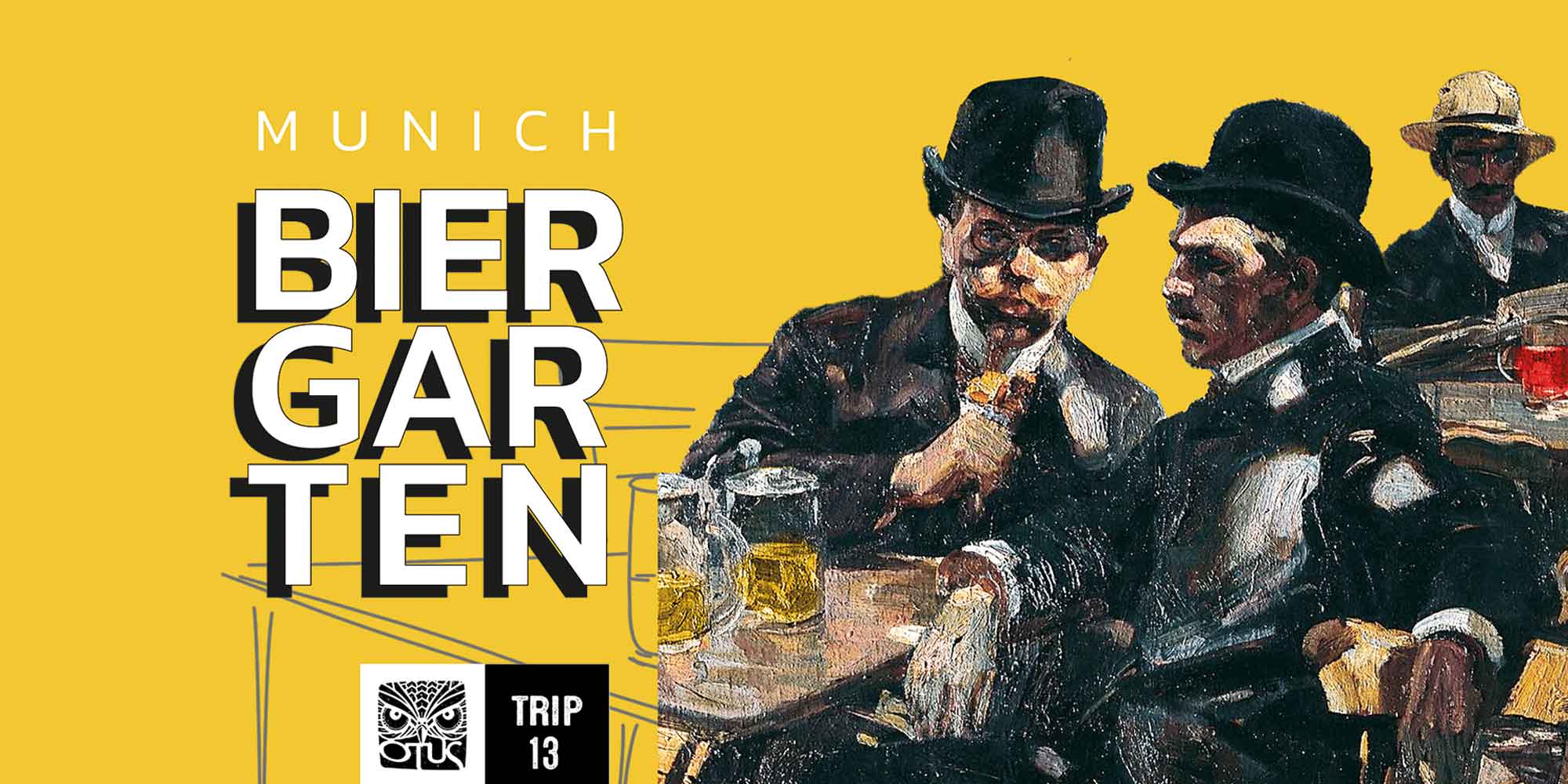 Munich Biergarten | The compelling desire to socialise
All over the world, beergardens are opening, but marketing is not able to recreate the true spirit of the original ones in Munich. OTUSTRIP is reconstructing their history.
Among beer cities, Munich is the most famous one, who did not dream at least once about going to Oktoberfest? Just the name is enough and the conversation heats up with endless drinking stories, huge hangovers and wild cheerfulness. Stories become more and more colorful and huge passing from mouth to mouth, but sometimes they are true: "I have taken three days off and I go to Oktoberfest" said a friend. He came back three months later, making a collegiate dream for most of us come true. Clearly the October feast is a yearly attraction for millions of people from all over the world and it is a fascinating event, however those who would like to live a more authentic experience of the Bavarian way of drinking beer, they could just sit to a table in a Munich Biergarten.
To catch the authentic spirit of biergartens, we need to track some affairs that have marked the history of Bavarian beers.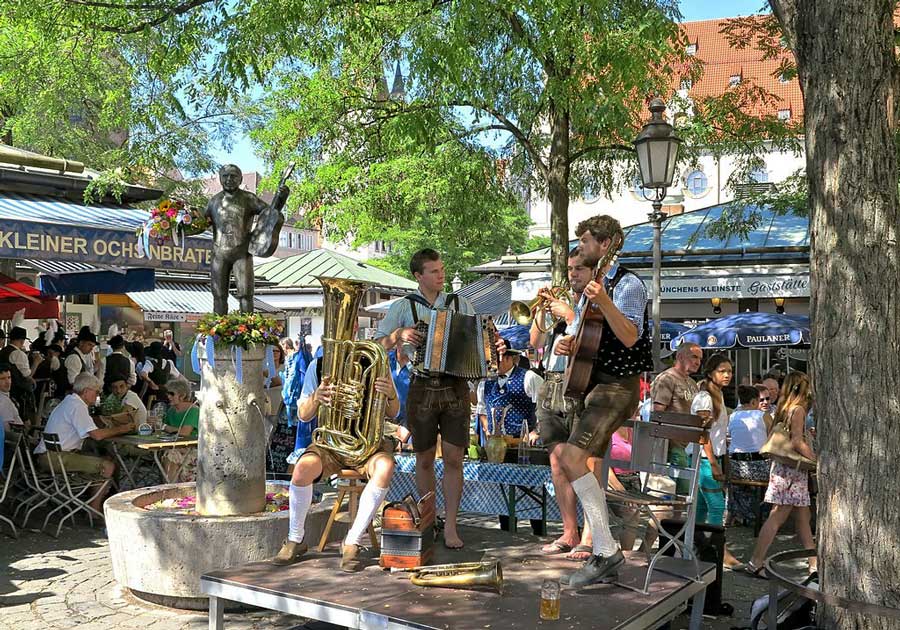 Bbb-Commons, CC BY-SA 3.0 <https://creativecommons.org/licenses/by-sa/3.0>, via Wikimedia Commons
The regulatory path to improve Munich beer quality started at the end of the Middle Ages.
In 1420 Munich City Council declared that beer had to ripe at least eight days before being put on the market, in 1447 it recommended to produce it exclusively with water, barley and hop and, finally, in 1487 any other ingredient was forbidden. Those are the most significant regulatory results of a path that started in 1363, when public discontent forced the City Council to put under control beer production, whose quality was sometimes so poor to provoke unrests.
Later, the constant supervision of production factors led city councilors to note a better quality and stability of beers produced during the colder months, so, starting from 1553 beer production was allowed only from St. Michael day (29th September) and St. George day (23rd April).
This decree actually imposed to produce during the winter all the beer to be consumed also during summer months, facing in this way difficulties and risks of its preservation. Munich brewers solved this problem producing a more alcoholic beer than the one consumed during the winter and stocked it in natural caves or underground warehouses [Lager], that were mostly dug on Isar banks, because the river facilitated finding and transporting winter ice needed for its refrigeration. Above those Lager, the soil was covered with gravel and horse-chestnuts were planted, whose branches relieved from summer heat.
In this technical solution for stocking and preservation we can find the origin of the evolutive process that led to Lager beer improvement and to the birth of biergartens and Oktoberfest.
Märzen, a beer that can be preserved until October.
Beer for summer consumption was produced towards the end of the winter brewing season and became famous with the name Märzen, because they were actually produced in March. Preservation in refrigerated areas for months fostered yeasts and other brewing residues deposit on the bottom and the result of this auto-filtration is a dark beer (probably similar to actual Dunken) but clearer and with a softer taste.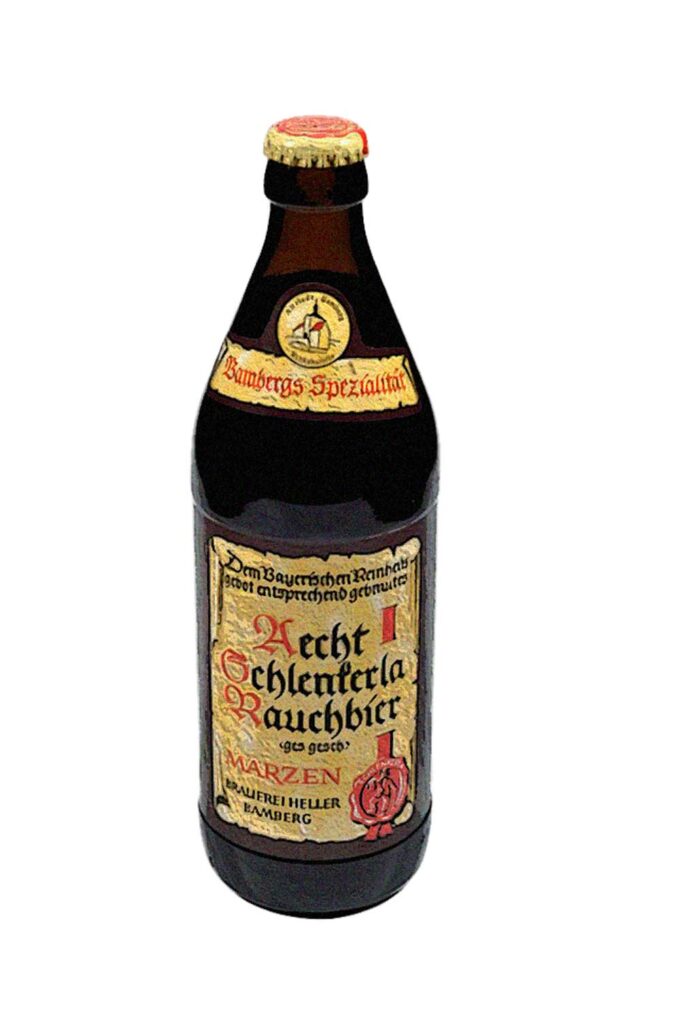 Felix Stember, CC BY-SA 3.0 <https://creativecommons.org/licenses/by-sa/3.0>, via Wikimedia Commons
The path towards modern bottom fermentation started.
Production and preservation with cold temperatures favoured the formation and selection of yeasts suitable for low-temperature fermentation, so biological conditions, techniques and experiences were created, that will make the path towards modern bottom-fermentation possible and will give origin to the beer jewels of Bavarian traditions.
Beergardens conquered the hearts of Munich Citizens.
During the Nineteenth century Munich breweries put wooden tables and benches below the branches of huge trees and started to pour fresh and thirst-quenching beer from underground lager.
The shade of horse-chestnuts, the cool breeze from Isar river and the view over the water that peacefully flowed were irresistibly attractive during summer heat and "beer gardens" became popular soon. Thousands of citizens appreciated the biergarten informal environment and the success was such that city-centre pub owners had to complain to Ludwig I, King of Bavaria. He welcomed their petition and issued the decree Bayerische Biergarten-verordnung, that forbad Biergarten to serve food.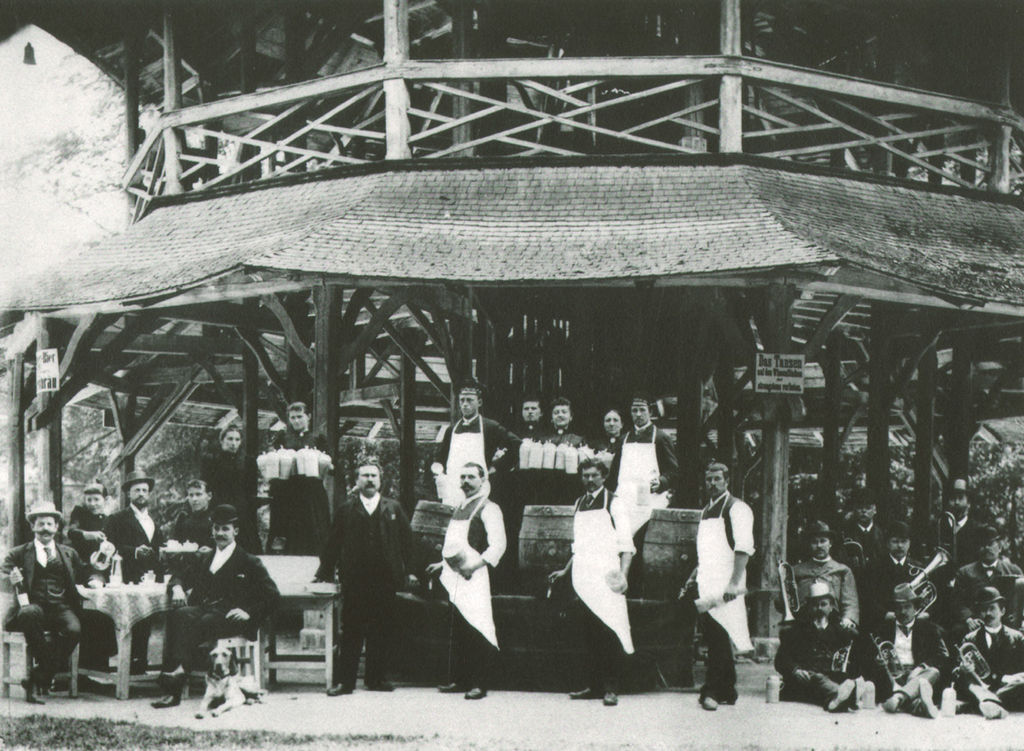 Unknown authorUnknown author, Public domain, via Wikimedia Commons
Biergartens have served only beer for a long time, but the prohibition to serve food has been dropped long ago and today customers can taste Bavarian delicacies. However the tradition of bringing food from home is not over and the atmosphere keeps being the one of the origins: whoever enters a Biergarten can find a friendly environment that encourages socializing and a hearty conviviality. It is impossible to find a table for two or an intimate corner, sooner or later someone will take a seat next to you because the long tables and benches are made to be fulfilled casually.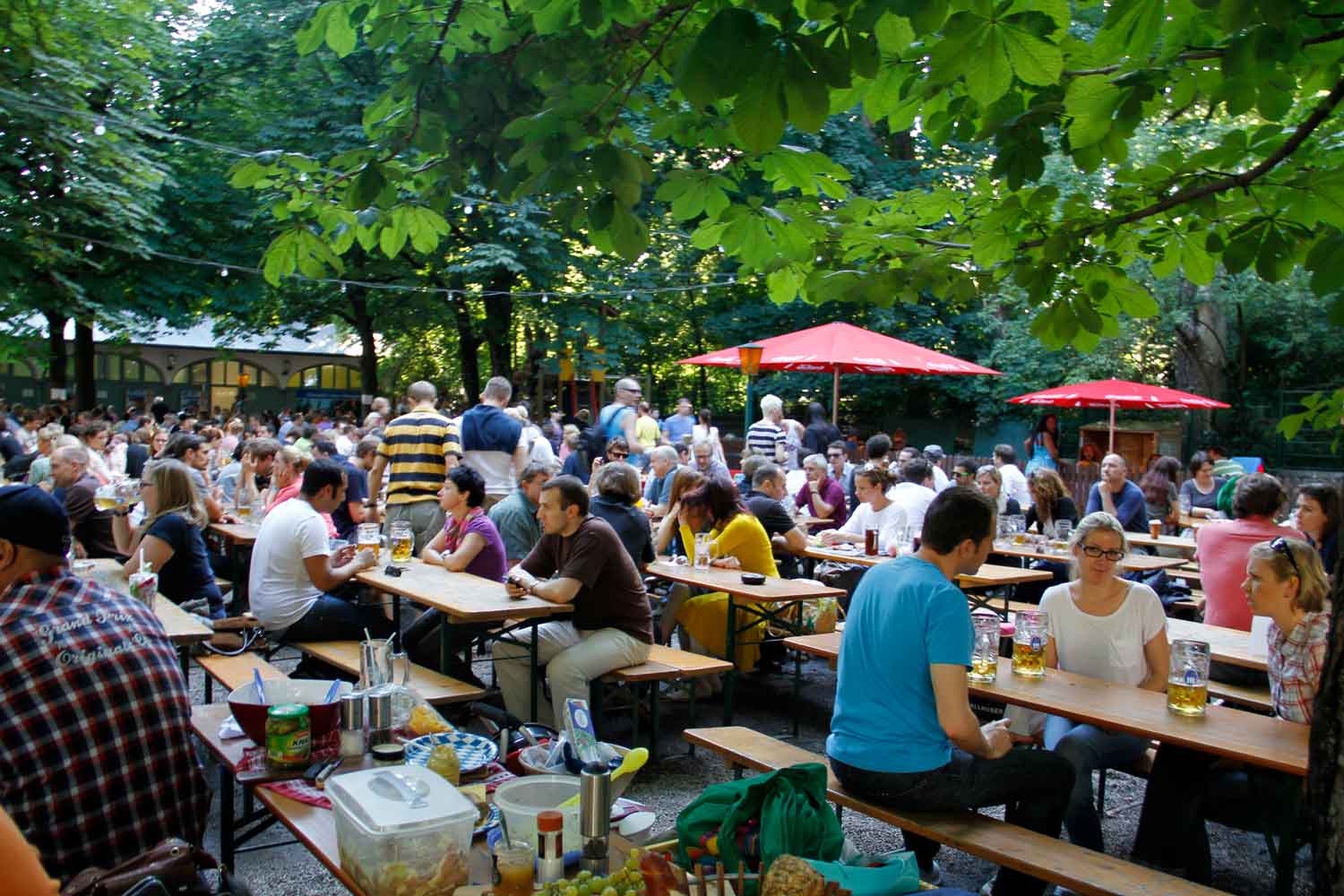 Henning Schlottmann (User:H-stt), CC BY 1.0 <https://creativecommons.org/licenses/by/1.0>, via Wikimedia Commons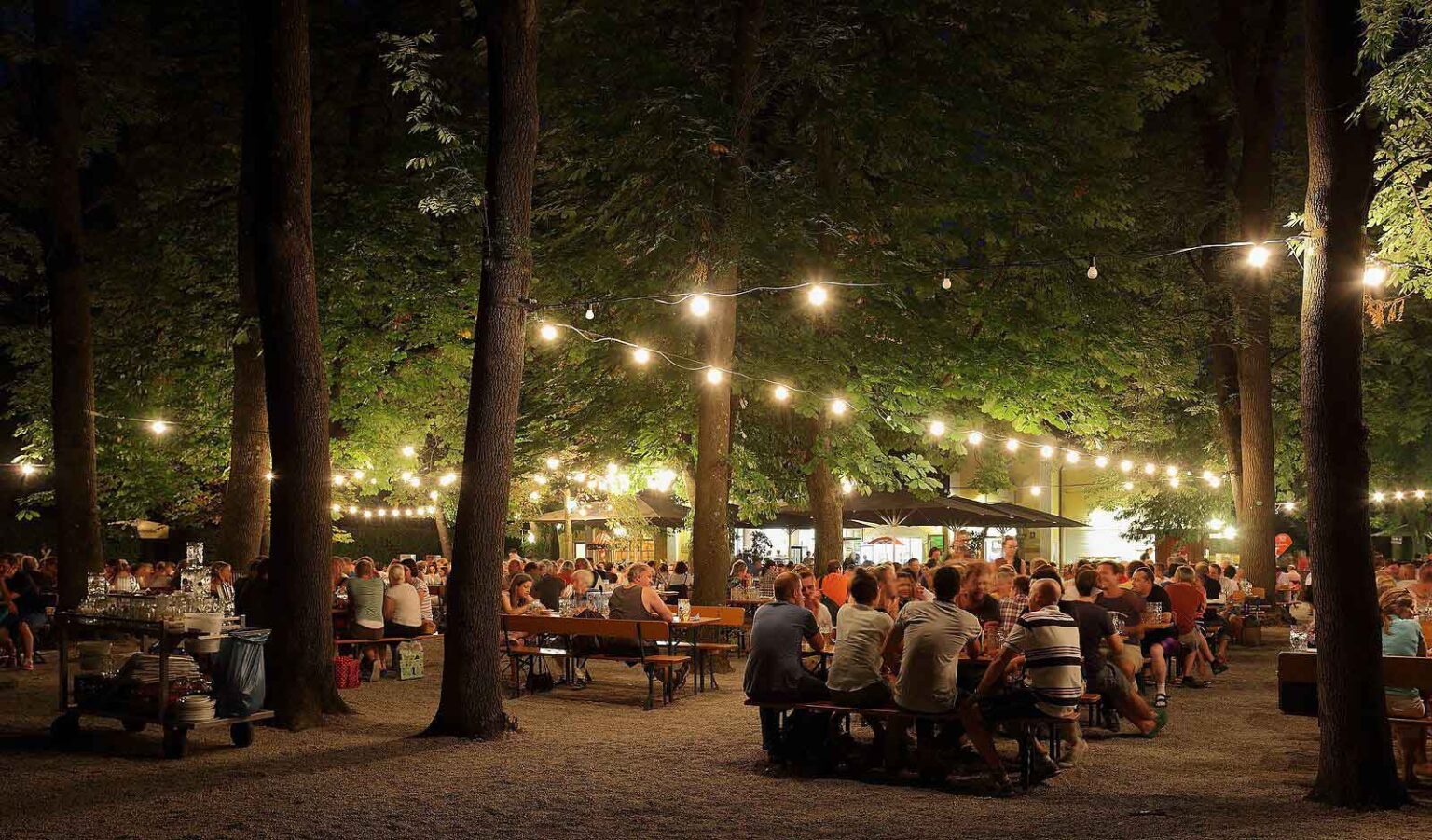 Martin Falbisoner, CC BY-SA 3.0 <https://creativecommons.org/licenses/by-sa/3.0>, via Wikimedia Commons
Beer, served in the traditional one-liter Maßkrug (Maß in the popular jargon), offers the right thrill to "break the ice" and start a conversation. Occasions of collective toasts never miss, but also those of singing together or listening to music. The Biergarten is a place where to spend time, to lose oneself in idleness, meet people and appreciate open-air chatting.
To sum up, Biergartens are a countertrend, an antidote to isolation trends promoted by foodmarkting and fastfood.
The biggest Munich biergarten can welcome up to 8000 people and it is located in a huge green area that was a royal hunting reserve long time ago. An ideal place for those who are seeking a quiet place to taste traditional dishes and delicious fresh beer in the shades of the impressive horse-chestnuts, spotting deers in the reserve.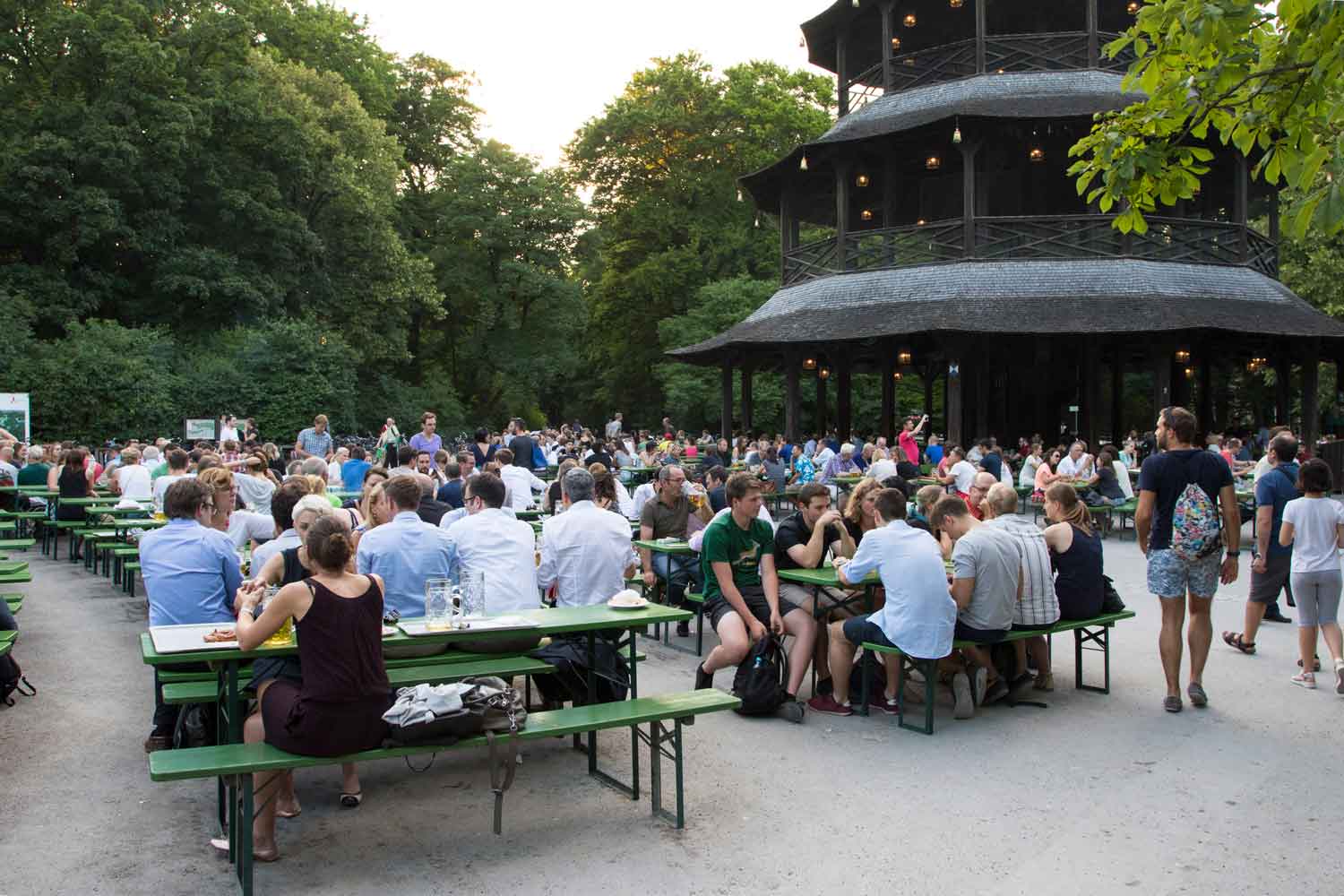 AxelCruise, CC BY-SA 4.0 <https://creativecommons.org/licenses/by-sa/4.0>, via Wikimedia Commons
The second biggest Munich Biergarten is located inside the Englisher Garten, the hugest green area of the city and it is famous for its gracious pagoda-shaped tower that was built in 1789. Here, from Wednesday to Sunday, a small orchestra plays. Different kiosks offer Bavarian delicacies.
The most ancient and typical Munich Biergarten (in the city maps since 1812) is located near the central station and it looks like it was in 1895. In the shades of 100 horse-chestnuts, it can welcome up to 5000 people and delicious beer is poured directly from wooden casks. A bell rings every time a new cask is opened.
At this point, you will have asked yourself, what does Oktoberfest get to do with this story? The answer is simple: at the end of September not all Märzen stocked in Lager are consumed, so what's better than a huge celebration to close the season?