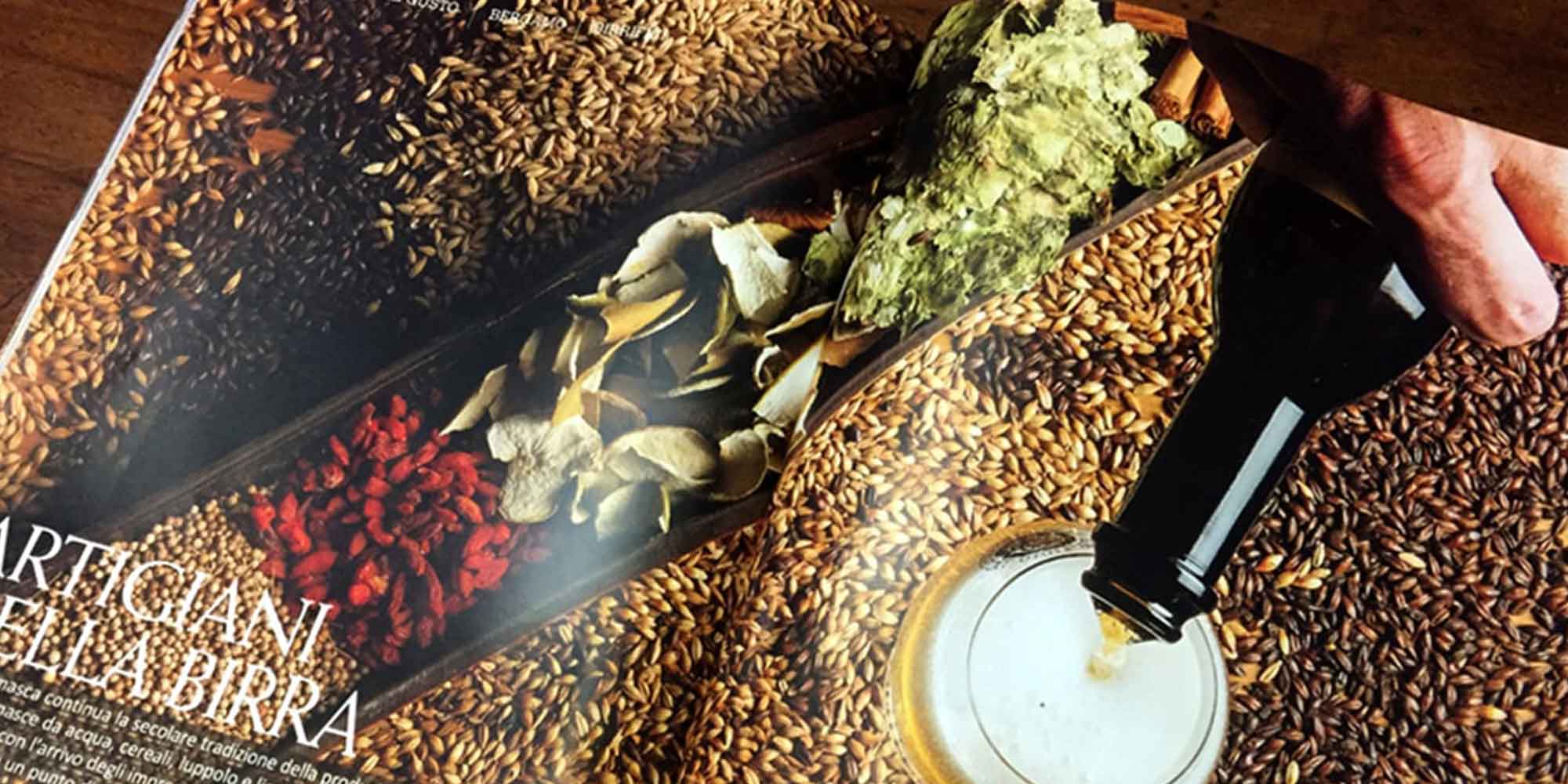 Silvia Tropea Montagnosi has visited Otus Brewery
The Orobie magazine editorial staff dedicated an article to the local craft beer world, a growing reality that Eugenio Signorini, Italian Beers' Guide editor by Slow Food, considers "a benchmark" in the national panorama.
The article was written by Silvia Tropea Montagnosi, a famous journalist for her articles about the gastronomic world in the province of Bergamo, and it is published on Orobie no. 226 (August 2018). During the visit at Otus brewery, the experienced journalist could notice the equipment and raw material quality, the operational rigour that rules the production as well as the excellence of the recipes by our brewer Alessandro Reali, who says:
" It is all about time and temperatures, about the control on mash and wort acidity, on the moment to add hops and aromas and the perfect brewing . Experiments are endless and sacrifices are numerous, but it is all well repaid with the immediate public approval that we gained" . Sivlia Tropea appreciated also the Otus staff popularisation attitude: "The brewery host pupils and offers guided tastings for small groups inside the company" ,
reminding that if beer has a millennial history, the current production is a "complex world" that deserves to be discovered and appreciated. With professional accuracy the author notices that " Excellence can be recognised by tasting it and maybe what Renzo Arbore stated in an old advertisement is not always true: "Beer, and you know what you are drinking"
The beautiful photos by Marco Mazzoleni equip an article that deserves to be read.