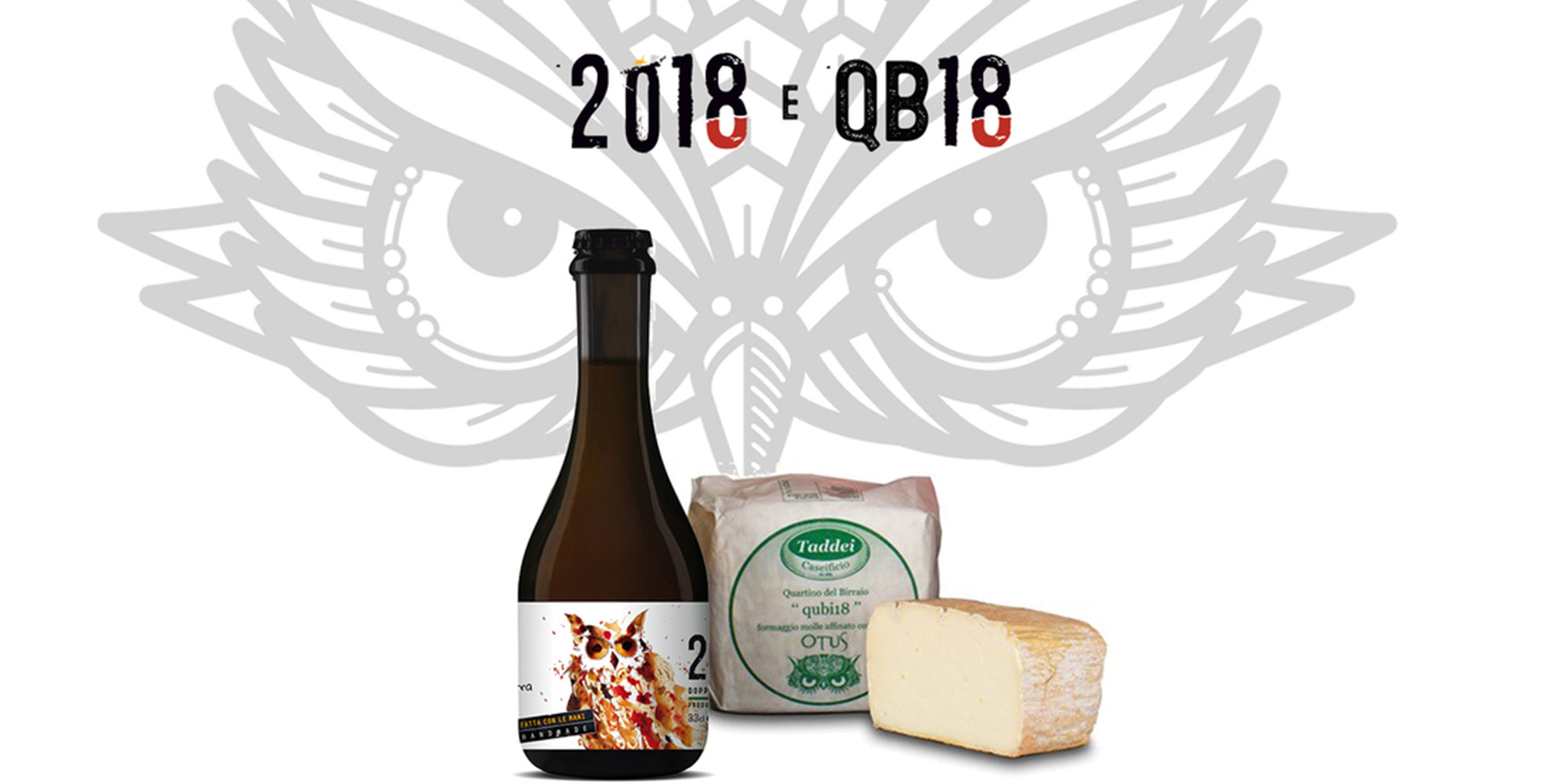 a creative meeting point between cheese and craft beers.
Otus 2018 limited edition was used to refine Quartino Bergamasco, giving origin to a very charming product.
"To complete and give importance to the Otus 2018 tasting experience, we looked for a food pairing that could enhance its characteristics and we chose a raw paste soft cheese, Quartino Bergamasco" Alessandro Reali.Quartino is produced with cow's milk and it is melt-in-the-mouth, it reminds of underwood.
It can enhance hints of the liquids with which it is sponged during the maturing, in this case the hints of Otus 2018 limited edition. Taddei dairy from Fornovo is managed by Massimo Taddei and his wife Camilla.
It is a craft dairy from Bergamo that is focused on tradition but, at the same time, opened to innovation, only when it guarantees a further step to a better quality. Massimo Taddei has immediately accepted the idea of producing QB18 (acronym for Quartino del Birraio 2018):
' The syntony with Enrico Rota is great' affrims Massimo, enthusiastic of refining his specialty with a quality craft beer for the first time. QB18 will be on sale from 22nd October in shops, pubs and specialised restaurants.