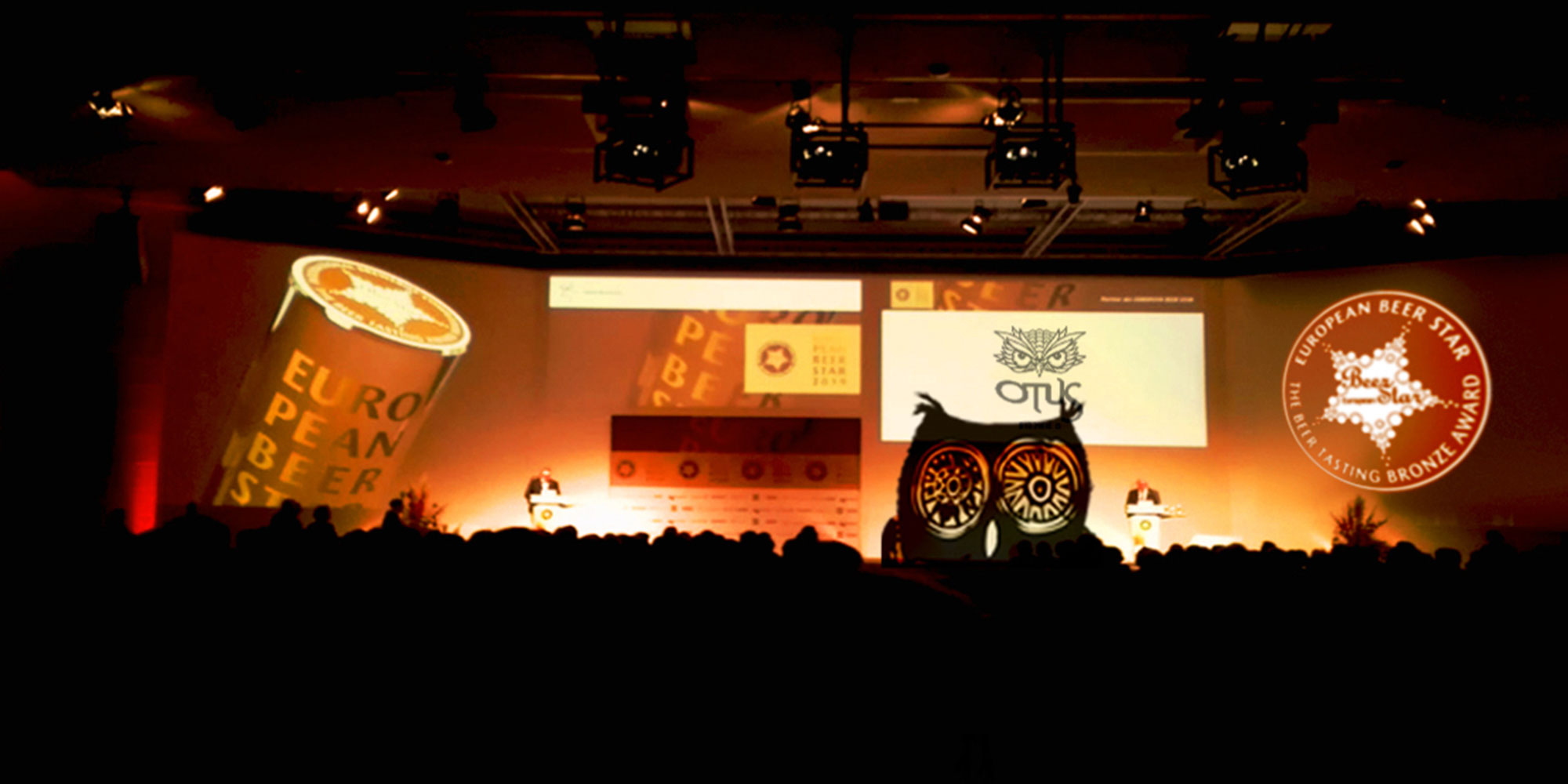 Ambranera won the bronze award at European Beer Star 2019
After a silver medal during Beer Attraction 2018, the dark beer by Otus Brewery ranked third in the 41st category at European Beer Star 2019.
The atmosphere at Otus Brewery in Seriate is "sparkling":
<<Ambranera first "brew" has conquered the second place in the 19th category during the Beer of the Year contest 2018 in Rimini and now we receive this glowing bronze award from the European Beer Star 2019 contest. Our interpretation of historical production styles in a contemporary way has spread passion, not only in our staff, but also in our customers; it is a further award of OTUS quality, that spurs us to follow this path>>.

European Beer Star is a contest, which awards the best craft beers produced following traditional European methods.  At the end of October, 145 super-experts of the industry (sommeliers, brewmasters and connoisseurs) will gather at Nuremberg Exhibition to value the quality of thousands of beers from all over the world and will decide which are the best in every category.
Stefan Stang, CEO of Private Brauereien Bayern, the promoter and organiser of the event, believes that the authoritativeness and accuracy of European Beer Star derive from the high number of jurors coming from 28 states. Celebrating its 16th edition, the contest counts 2483 beers from 47 countries this year.
Alessandro Reali passion for Oatmeal Stouts was born during his working experience in historical British breweries, that have contributed to the reputation of this beer style, the one of mythical dark beers that are still tapped directly from casks, keeping it not so sparkling and valuing its organoleptic qualities. Ambranera is among the most appreciated OTUS beers; foam is persistent, compact, silky and with a good adhesion to the glass and, on one hand, the great quantity of oatmeal confers creaminess and softness to the palate, while on the other hand, roasted malts offer delicious chocolate, latte and liquorice hints, that can be perceived also by the nose.
The light bitterness in the end imparts harmony. The ones who love life pleasures will judge Ambranera as an intriguing accomplice.