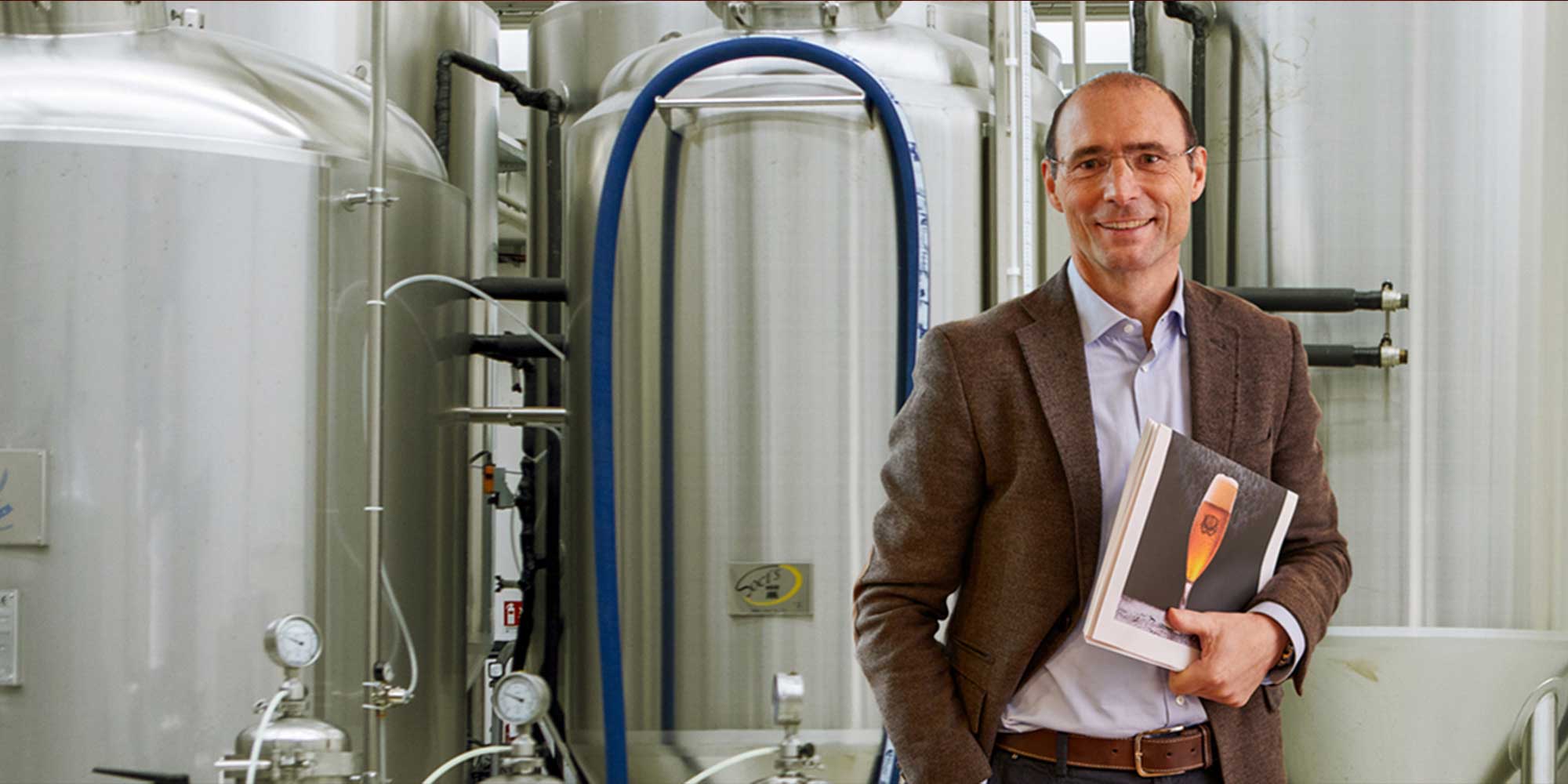 Birra&Sound journey through breweries starts from Otus
An intervew to Giampietro Rota, OTUS sales manager.
We are proud to announce that Otus has been the first brewery visited by Birra&Sound during an exploration of Italian craft beer production.Pietro Ceccarini – publishing director of the magazine Birra&Sound – decided to start his journey on the banks of the Serio river, in that area that became unfortunately known worldwide in past few months for being the most hit region of the Covid-19 pandemic.
A sign of sympathy.We thank and we express our appreciation to the publishing director, the HORECA sector of our province is living extraordinary difficulties after the lockdown phase, putting a strain on the legendary tenacity and work ethics of Bergamo inhabitants.
The article – published on n. 3/2020 – is the most precise and neat one that could be written about OTUS and includes an interview to Giampietro Rota, our sales manager.

Once again, we notice the precision and the reporting quality that make Bira&Sound both interesting and authoritative, thinking that our public will appreciate some wide snatches reported below.Piero Ceccarini states:
« OTUS was born in 2015, a young brewery that has immediately planned its future with a good business activity. Its principles are based on a quality positioning of its products, on investments, technological update and, last but not least, on a company structure where partners are well divided in different roles according to competence, production, management, sales, distribution. A brewmaster like Alessandro Reali completes a determined working team. I would like to quote what he has already declared, because it goes well with the brewery company policies: "Famous beers, also the most innovative ones, are based on a deep knowledge of techniques improved during centuries, outcome of the calling of method, of the ability to make progress, day by day, by improving every single detail. It is necessary to translate experiences into strict operational procedures, shaping them into working ethics".
Otus medal showcase has soon been filled with satisfactions, as the recent gold medals at the Barcelona Beer Challenge for the B5 hell beer and the Red&Go red ale beer.

Besides Otus beers recipes, excellent production expertise and raw material selection, besides the sweetness of Val Seriana water, cereals elegant choice, from yeasts to innovative ingredients, another rare element has to be added: the capability of its men to shape Otus Brewery as an original business experience in the craft beer world. We asked some questions to Giampietro Rota, partner and sales manager.

D. We are living a though period post-pandemic. Commercially speaking, what are the next steps for Otus Brewery?

R. Our Brewery, strongly linked to a territory that has been particularly unlucky in this period, was born with the aim of building a business able to overcome the regional commercial borders within the shortest time. Otus was born only five years ago and our product positioning in the HORECA market was our first choice, that has been awarded by public appreciation and sales. We first developed and built our identity as brewery in Lombardy.

D. The worst affected sector in this unlucky period was HORECA; are you thinking about other sales channels to work with during this recovery?

R. We believe to have a strong calling for HORECA, but we have always looked at other channels. With dedicated productions and with a specific brand, we entered the GDO (large-scale distribution) and today, more that 15% of our production reaches shelves with the LÜF trademark. We would like to expand this channel, we have also started moving steps toward e-commerce, because we think it will be important in the next future. I would like to underline that, because of our business characteristics and our products peculiarities, HORECA is our best choice and we intend to expand on a national level with this sales channel."