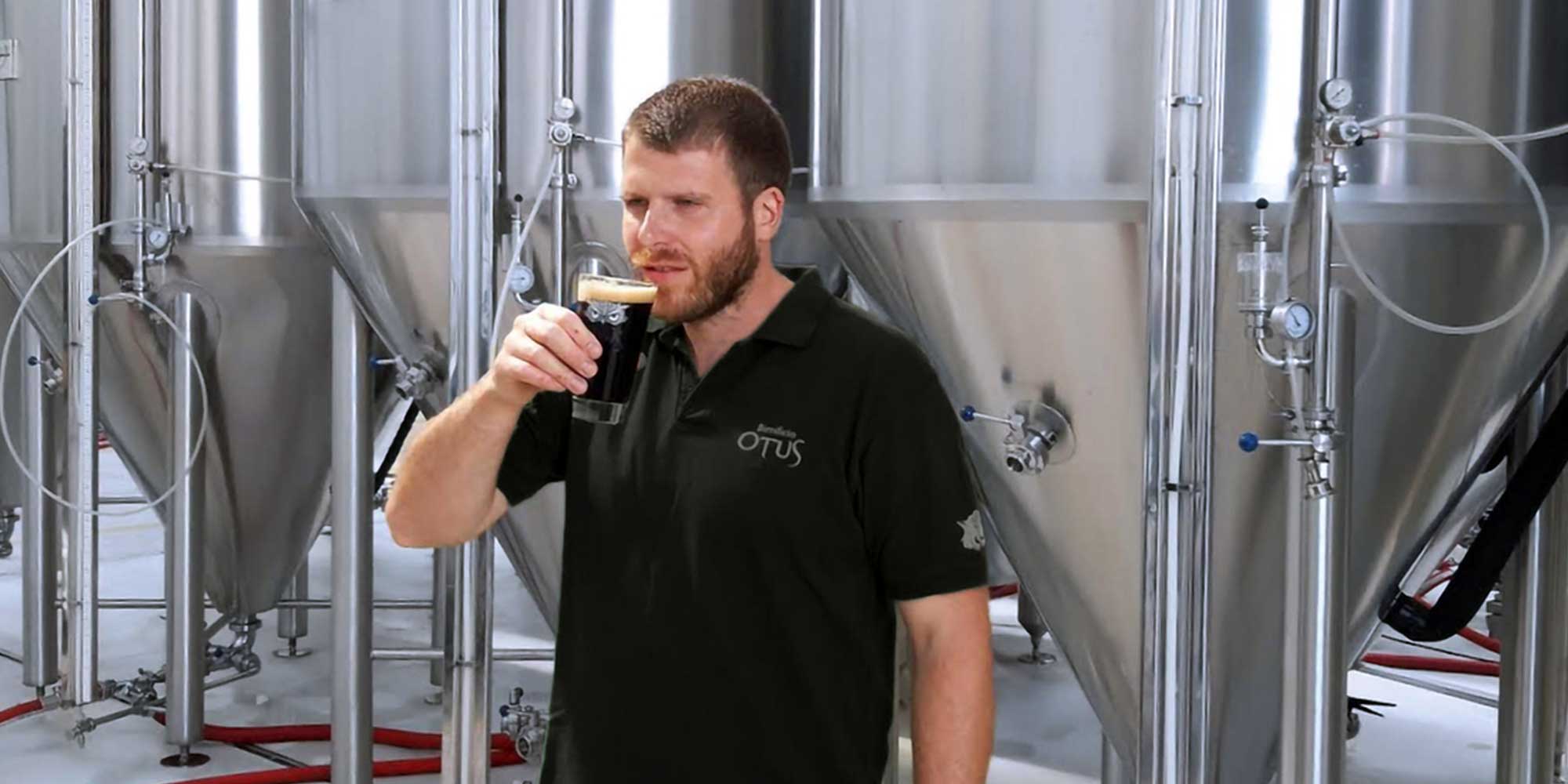 Slow Food included Otus Ambranera in the list of unmissable beers
Three questions to Alessandro Reali, OTUS brewmaster.
The Guida alle birre d'Italia di Slow Food Editore (Italian Beer Guide by Slow Food) (2020-2021 edition) surprised our staff: Ambranera was listed among BIRRE IMPERDIBILI (Unmissable Beers).Ambranera continues drawing attention and getting appreciation from international and national judges, our dark beer has been noticed by juries since its first brew, when it won the silver medal during Unionbirrai Beer of the Year 2018. We asked three questions to our brewmaster about the success of OTUS Oatmeal Stout.

How Ambranera recipe was born?
Beers produced in a craft brewery are often the result of the brewer previous experiences, I love this beer because when I was younger, I used to drink stout beer in English pubs, those that are tapped directly from casks. I wanted the first "dark" Otus be aromatic, soft, charming, easy to drink, a beer that could be appreciated also by less-experienced consumers.

Why does Ambranera achieve so much success?
I think that its success during contests derives from the perfect interpretation of the beer style, even though English stouts are usually lighter, namely less complex, less aromatic and with a lower ABV. Ambranera is a beer with great balance but full in aromas. The fact that it is appreciated by the most demanding and authoritative international judges is a confirmation of OTUS production philosophy: craft beer has to be pleasant not only for experienced consumers that are accustomed to a bitter taste, but also for a wide segment of consumers.

Who would you advise to drink Ambranera?
I recommend Ambranera to "beer-aficionados" but even more to those who are approaching the craft beer world for the first time.
Experts' opinion:- Silver Medal at Beer of the Year 2018 – Ass. Unionbirrai
– Bronze award at European Beer Star 2019
– Gold medal at Brussels Beer Challenge 2019
– Birra Imperdibile (Unmissable Beer) in 2021 Italian Beer Guide