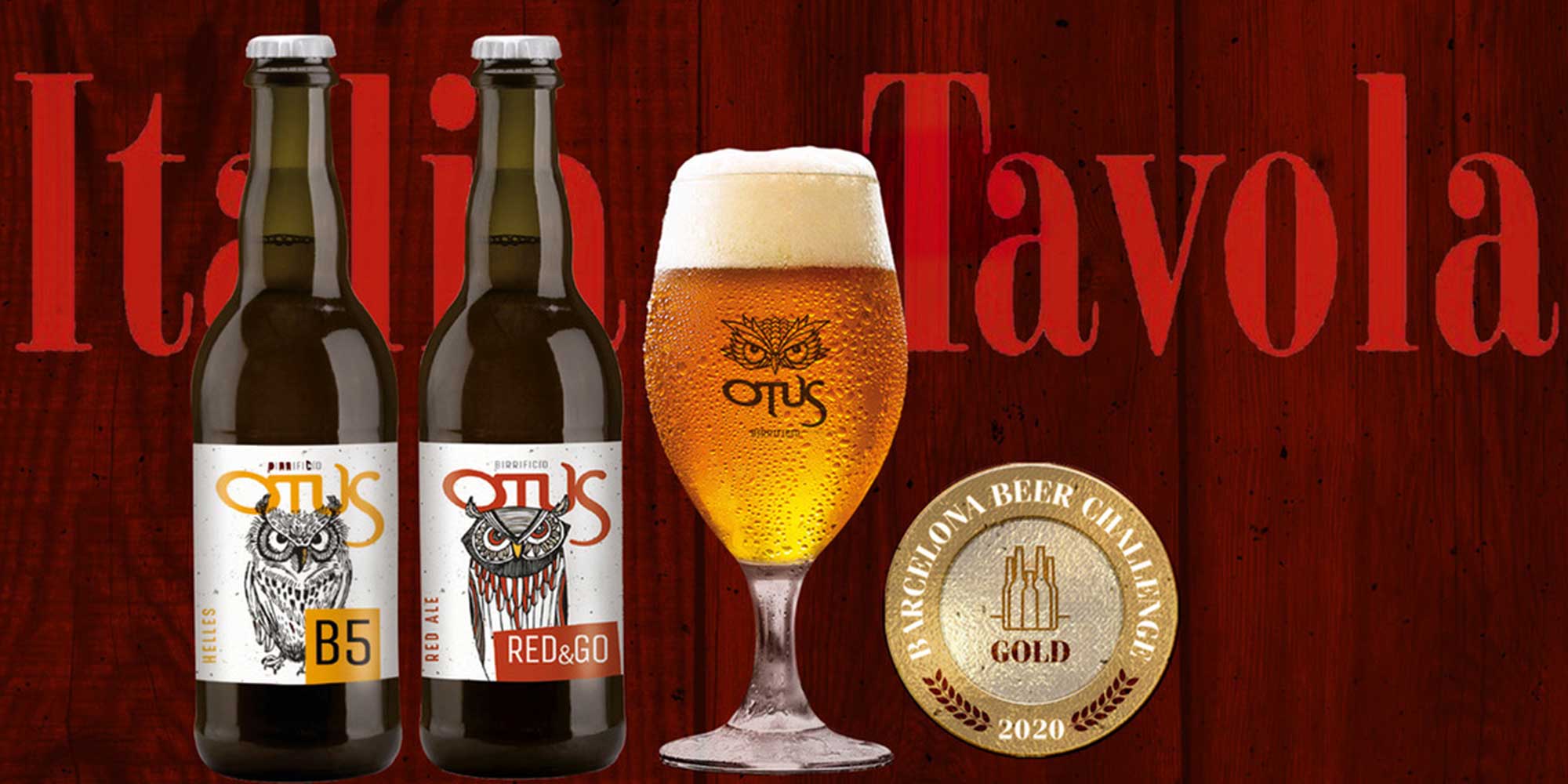 Italia a Tavola dedicates an article to Otus medals
OTUS beers can't pass unnoticed, Italia a Tavola dedicates a cover to OTUS success at Barcelona Beer Challenge 2020.
The results of our brewery participation to the prestigious Barcelona Beer Challenge, whose award ceremony took place online on the 15th and 16th April due to Covid-19 pandemic, stir the curiosity of beer lovers and industry operators. This time, it is the well-known magazine Italia a Tavola– an Italian food and wine sector benchmark – that dedicates the July-August cover to OTUS gold medals.
OTUSLIFE followers certainly remember that the prestigious international judges awarded B5 with a gold medal in the 4A category Munich Helles and Red&Go in the 15A category Irish Red Ale.

The article draws attention to our craft vocation, to the choice of "building a craft brewery anchored to quality production, with natural ingredients and procedures that value our national belonging" and of "resuming the beer production tradition in a territory, whose light water is ideal to produce liquid bread".

On Italia a Tavola is stated that, if in craft beer production and pouring, time is an essential factor, an OTUS beer tasting needs time too: "Its complexity has to be discovered by savouring every single sip, meditating on taste sensations and catching a glimpse of the history between pale, amber and dark shades" of every OTUS beer.

Italia a Tavola continues asserting that after all, the magical tradition credited a meditative spirit of a "night master" to the owl [OTUS in Latin]. In fact, if we think about it, we identify ourselves with this portrayal; maybe, the choice of this name has more intriguing implications than the ones we have been considering until today. Enjoy your beer, you all.
Read the article on Italia a Tavola.