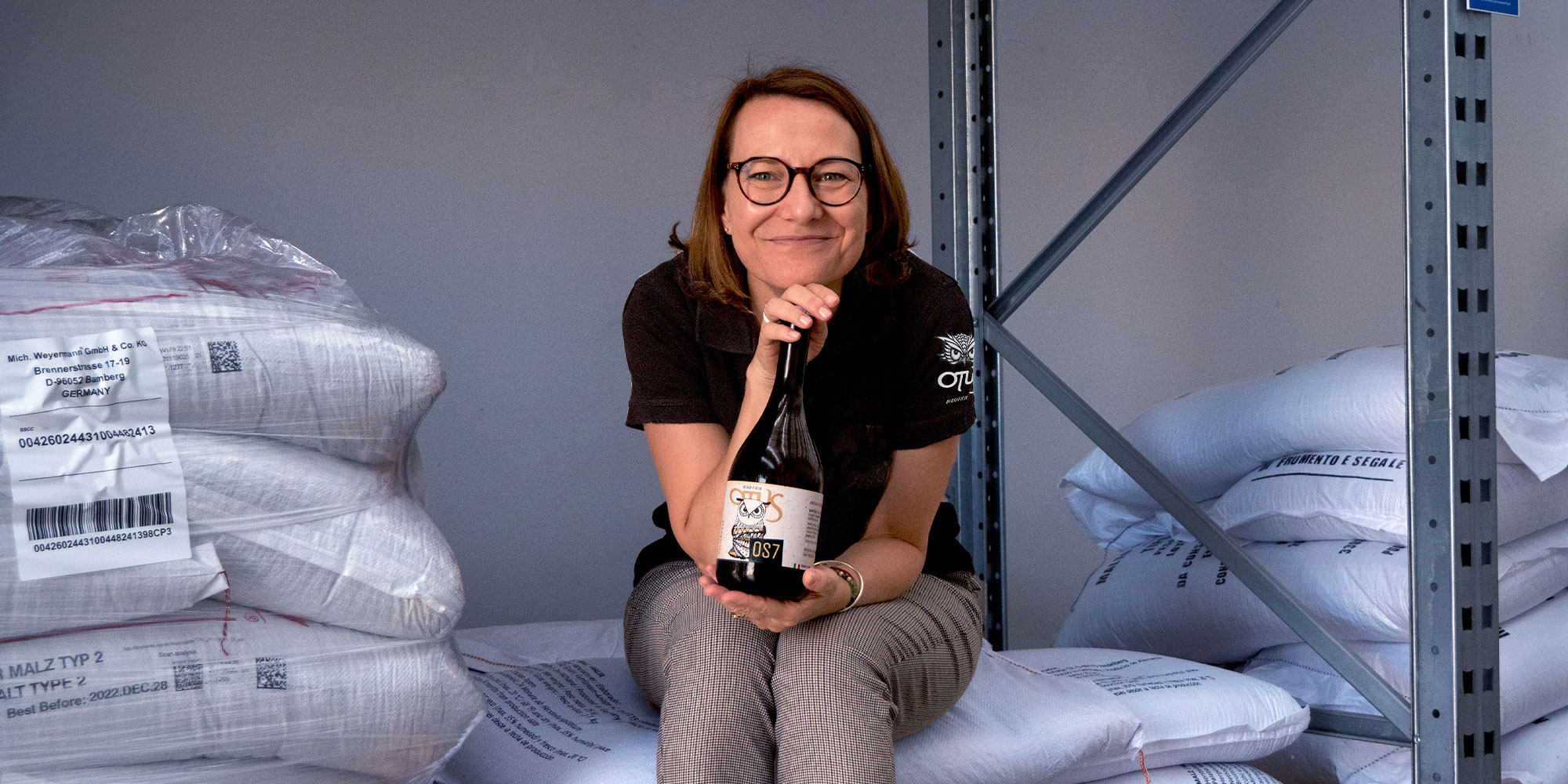 Otus Brewery foundation in the memory of Anna Cremonesi
In this interview, Anna Cremonesi, part of OTUS management team, traces the events that brought her and some of her friends to establish our craft brewery in 2012.
Anna, how the idea to produce craft beer was born?
The idea grew rapidly and we decided to try, we wanted to fulfil the wish to work with our hands, to build a working reality based on shared values. We were united by the ethic work concept and by the awareness of our business social responsibility, in our specific case the one to contribute to a natural nutrition with a short supply chain production that could value our territory characteristics. We aimed at job creation. With these expectations in mind, I left my job as an architect to embark upon the new business, even though it was risky.
When was OTUS Brewery established?
After almost two years of preparation, in March 2014 we established the Brewery and after 10 months of equipment setup, in January 2015 we finally started the production in collaboration with Alessandro Reali as brewer.
Today we are continuously producing 14 beers, in different styles. We are a well-established reality in the local market and we ship beer in different countries worldwide, to Canada for example, to Switzerland, China and Arab countries. Our beers obtained prestigious acknowledgements during the most important international beer contests. Finally, I am so satisfied to be able to say that we started to produce beers with barley we produce near the brewery, for example Perla d'Orzo.
Why did you choose to establish OTUS Brewery in Seriate?
Seriate has a noteworthy brewing history, even though it has been forgotten in the most recent years. We wanted to build a brewery that was linked to the territory and its agricultural and cultural characteristics. Personal bonds with the communities in which we grew up and a desire to contribute to solidarity and cooperation initiatives played an important role too.
What is the first beer produced by OTUS Brewery?
The first beer we produced is OTUS B5, the Helles beer that won a Silver Medal at Brussels Beer Challenge in category 4.10 (Lager Helles) and a Gold Medal at Barcelona Beer Challenge in category 4A Munich Helles (Pale Malty European Lager), both in 2020. I still remember the emotion we felt for the first "brew", the taste of the first sip tapped from the fermenter; the recipe has been refined over the years, but B5 preserves a lot of original aromas and taste. It is the beer to which I am most attached. Here we can say "the first brew is never forgotten".
How has to be an OTUS beer?
Constant investments in technologies and equipment, but also the application of strict production protocols guarantee OTUS beers' stability. Our beers must be qualified on every level and put on the market when they fully express their taste. We are committed to producing excellent beers that can be appreciated by a large consumers' segment, not only by specialists.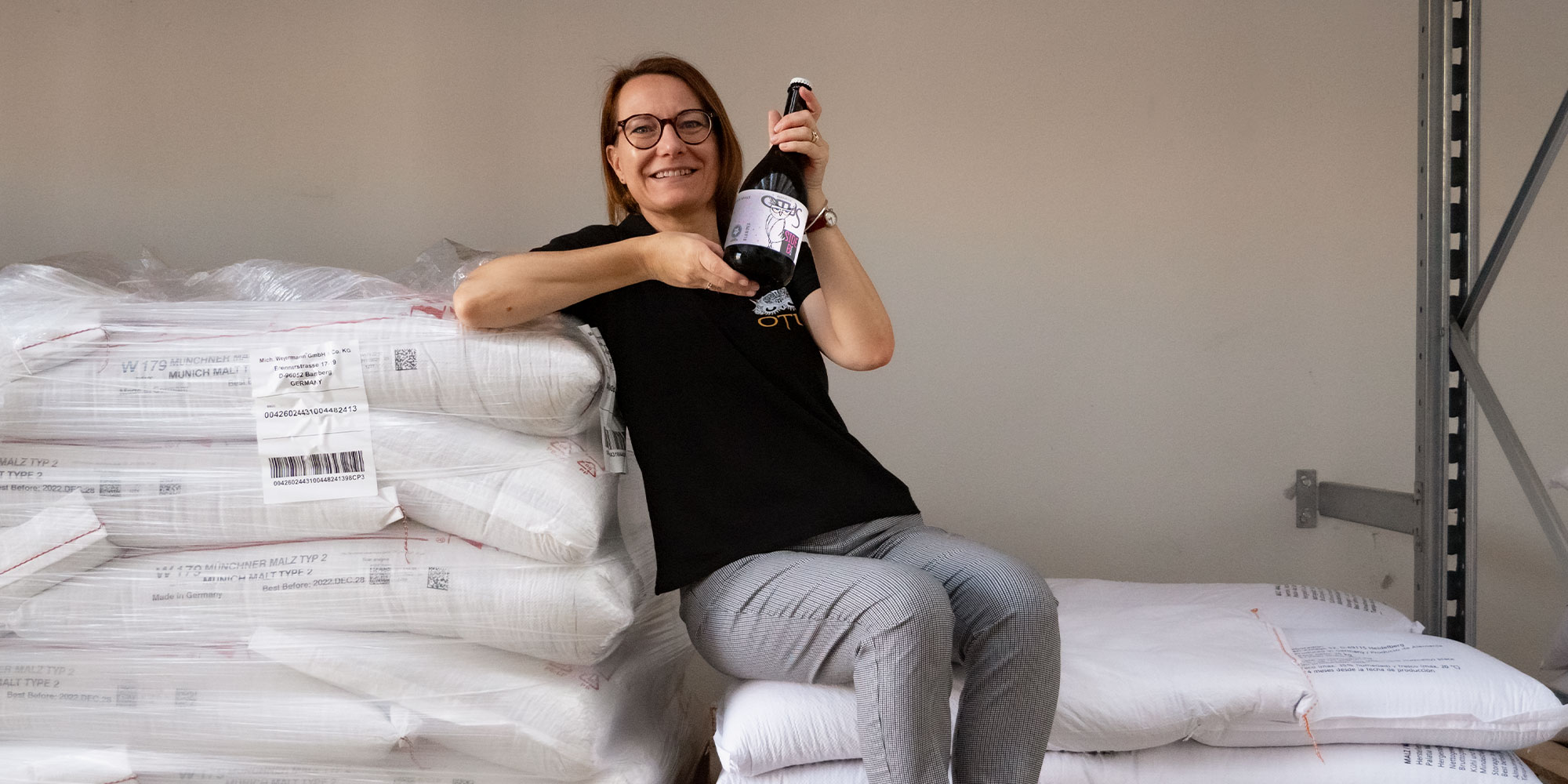 What sets OTUS apart in the Italian craft brewery scenario?
In my opinion OTUS is the result of an original combination between humanistic culture (that is the basis of Made in Italy success) and technical and organisational culture that new technologies are imposing. Brewing styles are expression of a centuries-long evolution, when we experiment creative solutions, we never lose sight of knowledge consolidated with tradition. We are craftsmen with the desire to build a well-established reality, I believe that OTUS will go on growing both on the market and as far as products' excellence in concerned.
What is the vision behind OTUS Brewery work?
Our way of being can be perceived in our love for tradition and in our passion for innovation, in the production of beers that can move and offer unique sensorial experiences, that contribute to conviviality.
What plans do you have for the craft brewery future?
We are achieving goals concerning technological equipment and organization, we would like to reach the needed production capacity to meet market demand and increase exports.
Your workmates are all males, how is to work with them?
The brewery has gradually become bigger and new fellow workers have joined us. At the moment I am the only woman in the staff, but OTUS has excellent business vision and organization and this allows great spaces of autonomy, responsibility and realization for each one. I am not the only one of course, there are plenty of women that worked their way producing beer. I am now working in management, dealing with marketing activities, training, safety and relationship with institutions, moreover I run the brewery shop with Ruben. I also help with the production from time to time and I like it, even though physically demanding.
Would you like to share a thought to close this interview?
I am proud to be part of the founding members' group, I love my job and our brewery. What I desired 10 years ago, it is becoming true every day before my very eyes.