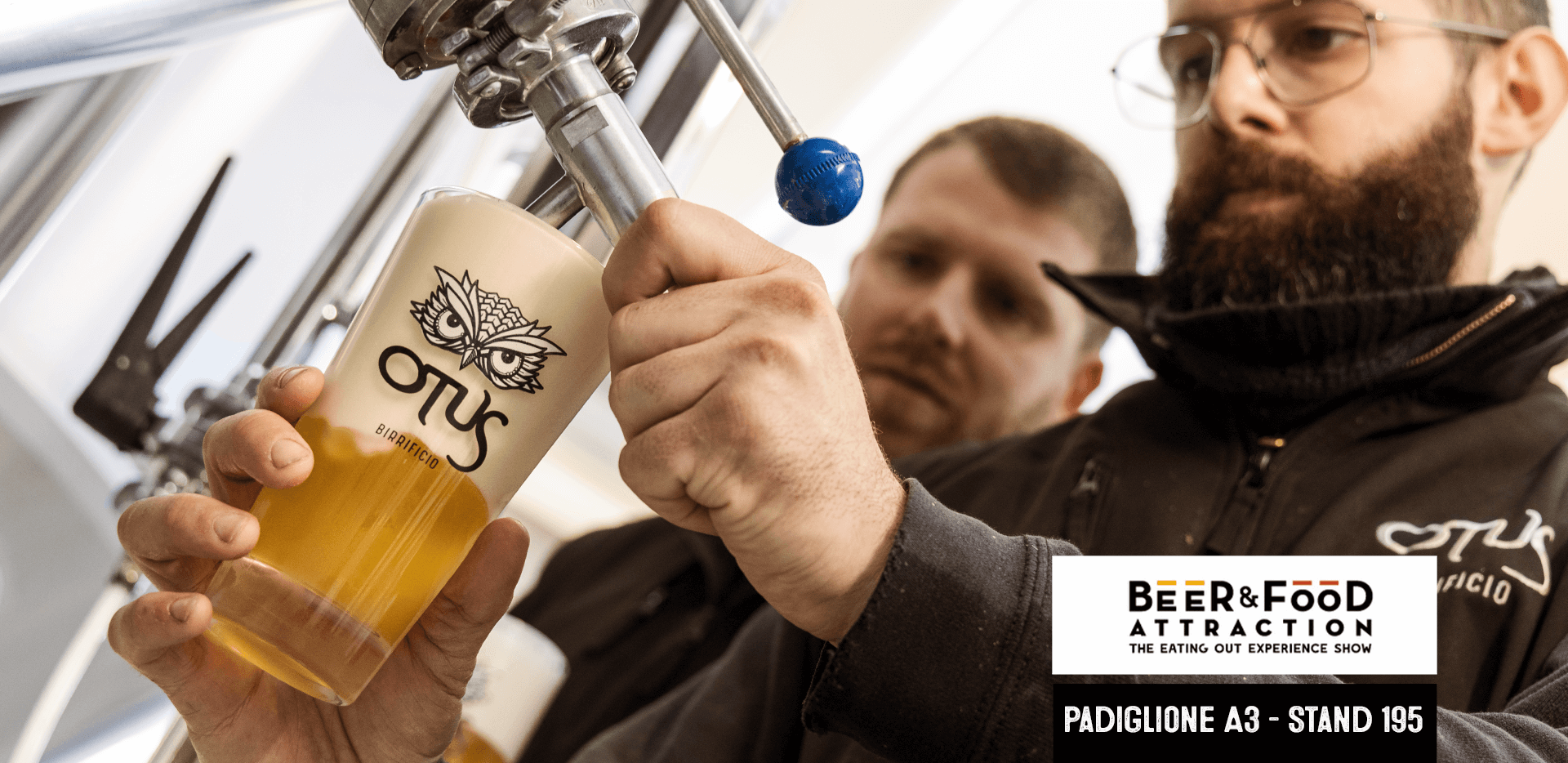 Otus goes back to Beer&Food attraction
We are waiting for you at Rimini Exhibition Center on 27th-3oth March.
This year the international exhibition dedicated to craft beer and beer specialties will be held in-person attendance.
Otus goes back to Beer&Food Attraction – The eating out experience now, the international exhibition dedicated to craft beer and beer specialties, beverage, food and out-of-home trends, that this year will be held from 27th to 30th March. Now in its eighth edition, the event comes back in-person attendance at Rimini Exhibition Center. It will be finally possible to meet live to share experiences, network, date up with sector news and changed consumption habits in order to seize the opportunities that on-going changes are offering.
«With Beer&Food Attraction 2022 we are going back to meet and look each other in the eyes, not only virtually: this year the exhibition represents a very challenging occasion to give new life to Ho.Re.Ca sector, that has been suffering for two years now because of the continuous but needed closure due to Covid-19 pandemic».
 [Giampietro Rota – Otus Brewery Sales Manager]
Beer&Food Attraction will be held concurrently with the professional gatherings BBTECH Expo (an exhibition dedicated to technologies, equipment and accessories for beer and beverage production and packaging) and International Horeca Meeting by Italgrob.
Sole e Sale: a fresh news among OTUS beers will wait for you at the exhibition.
All those who will come to meet us in Rimini will have the chance to trial the new OTUS beer Sole e Sale. This new beer was born from a collaboration with Locatelli Saline from Volterra, a beer in Saison-style with an addition of salt, with a light colour and a taste of malt and spices, where citrus aromas of bergamot and bitter orange merge with yeast fruity notes. Volterra salt gives a slight sapidity that, mixed with dryness, makes this beer very thirst-quenching: perfect to join us during the up-coming hot season.
Our tap beers Side B, B5, Red&Go, OS7, Pils, Lolipa, Ambranera, Australe and Redvolution can be tasted too.
We are waiting for you at Hall A3 – Booth 195.
Beer&Food Attraction is opened to sector operators and professionals only.