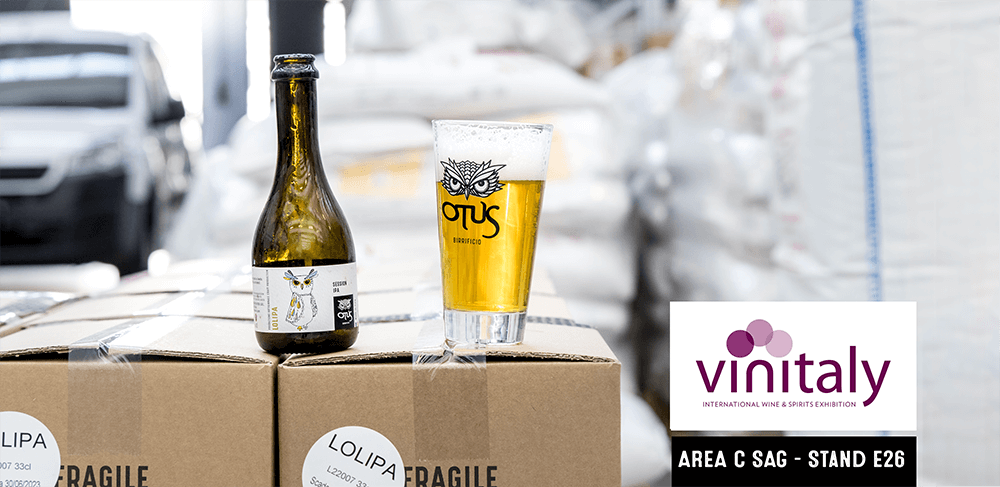 Otus at Vinitaly 2022
We wait for you at Veronafiere from 10th to 13th April.
The wine and spirit international Exhibition is just around the corner and we are excited to tap our beers with you.
Otus will take part in Vinitaly, the wine and spirit international Exhibition that, now in its 54th edition, represents not only a landmark for producers and wine operators from all over the world, but also an essential showcase for the beer scene. In fact, Vinitaly is reserving a huge and growing space to beer excellences and it is now affirmed as a reference exhibition not only as far as wine is concerned, but more in general for quality food chain.
After two years, excluding the Special Edition from last October, the exhibition will be held face-to-face with professionals, sector operators and aficionados too. 60 countries, 4.000 exhibiting companies and 500 top buyers from all over the world will take part in Vinitaly 2022.
Here the subject areas that visitors will find in the exhibition:
International wine hall – international production
Vinitaly BIO – certified organic wine produced in Italy and abroad
Vinitaly Tasting – the Doctor-Wine Selection tasting-event
Vinitaly design – equipment and accessories for catering and sommellerie
Micro Mega Wines – a new initiative for Italian wine companies characterised by a small production but originated from unique grape varieties and terroirs.
Mixology – cocktail world
Enolitech – technological supply chain applied to winemaking, olive-growing and beverage.
We wait for you at TENSOSTRUTTURA AREA C SAG – Booth E26.
Our Beer Side B, B5, Red&Go, OS7, Pils, Lolipa, Ambranera, Australe and Redvolution
will be tapped and you can taste them.