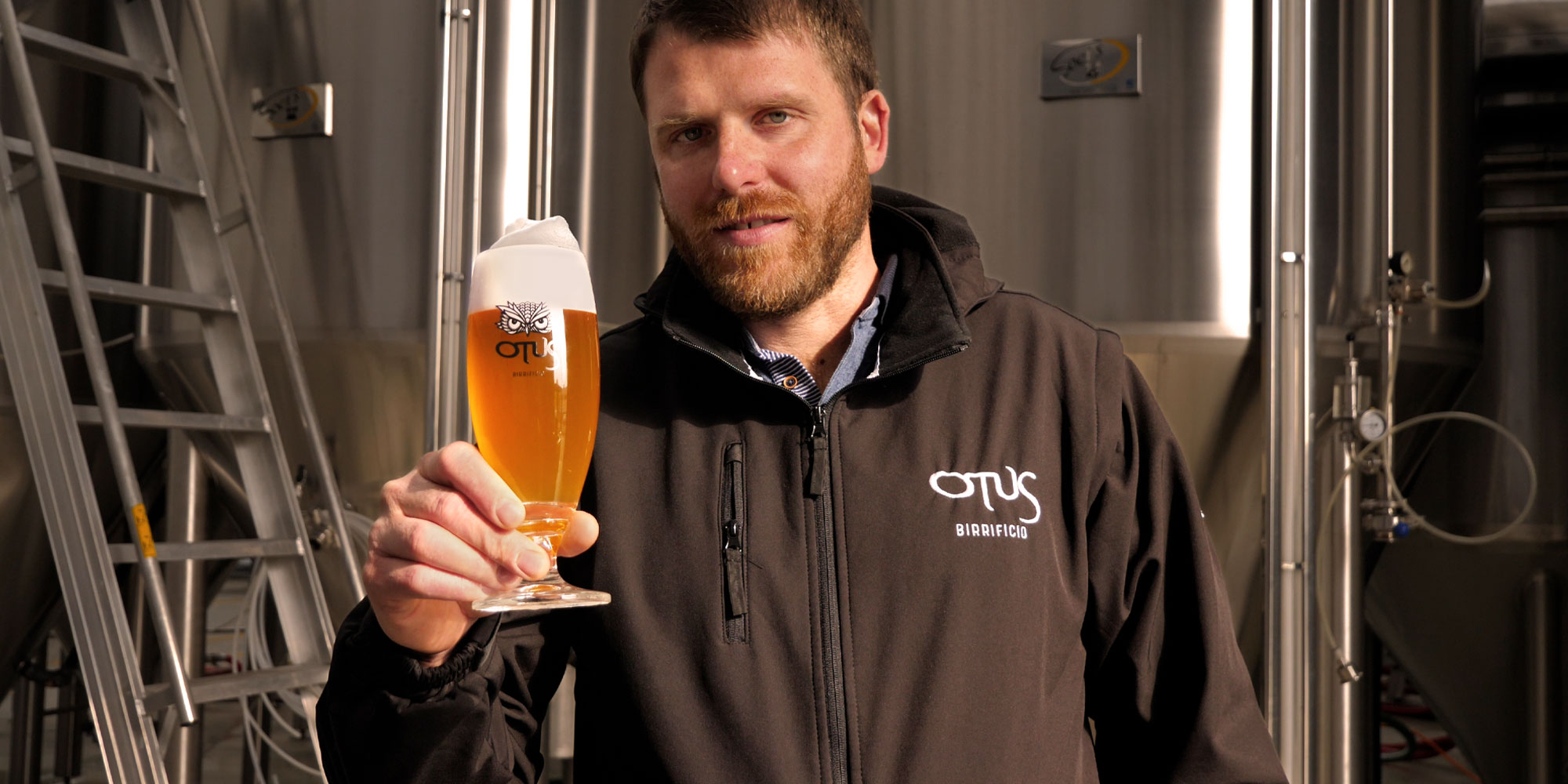 Perla d'Orzo | The new Keller beer by OTUS Brewery.
The latest OTUS creation is a craft beer produced by using raw materials from the Italian food supply chain only.
Historically, Keller is an agricultural beer tied to its territory.
The latest brewery's innovation is a Keller-styled beer produced with hops cultivated in Modena, which are cross-bred with Italian wild varieties and developed in collaboration with University of Parma. Yeast and barley are produced some kilometres away from our brewery in Seriate.
« We have always wanted to produce beers using our territory raw materials. In 2021 we did a research to identify which was the most suitable barley for Keller that can be cultivated in our area, then we looked for a local farmer that could produce for OTUS while respecting the desired chemical-physical and organoleptic parameters. The result is a type of barley that offers aromatic complexity while maintaining a great balance» [Alessandro Reali – OTUS brewer]
Perla d'Orzo is produced with the bottom-fermenting method and taking Franconian Kellbier from as a model. Traditionally, these beers are not filtered and age in cold cellars: the term Keller in German actually means cellar. Yeast in suspension makes them more rustic and complex than their cousins Helles.
The brewer Alessandro Reali tells us about the new OTUS creation.
« If I think about Keller, I imagine huge fields of ripe barley. The straightforward taste and the slightly cloudy aspect make it a wholesome beer, that comes from the earth. Aroma and taste remind of cereal and honey.»
OTUS Keller-styled craft beer organoleptic notes.
Perla d'Orzo is a rustic-looking, slightly and moderately cloudy beer. It shows an amber-gold colour and a creamy ivory-coloured foam. The aroma is characterised by sweet notes of cereal and honey from Pils malt, that are merged with the herbaceous and spicy ones from Italian hops Futura and Aemilia. The initial malty taste, elegant and complex, is balanced by spicy and herbaceous hints coming from the innovative Italian hops.
Perla d'Orzo is an essential beer, easy to drink and versatile with pairings. A perfect pairing with different types of appetisers (typical Italian ones like fried appetisers, cold cuts and cheese), white meat, first or second courses with fish and vegetables, but also with tastier pork dishes from the Mitteleuropean tradition. 
Perla d'Orzo is available in 50 cl bottles and 16 lt kegs.
If you cannot find it in your PUB; please contact OTUS delivery service: send us an e-mail and you will receive the link to access home delivery service. You can buy Perla d'Orzo also in our brewery's shop in via Rumi 7 in Seriate or at our partner Enoteca Gaudes in via Marconi 1 in Torre de' Roveri.