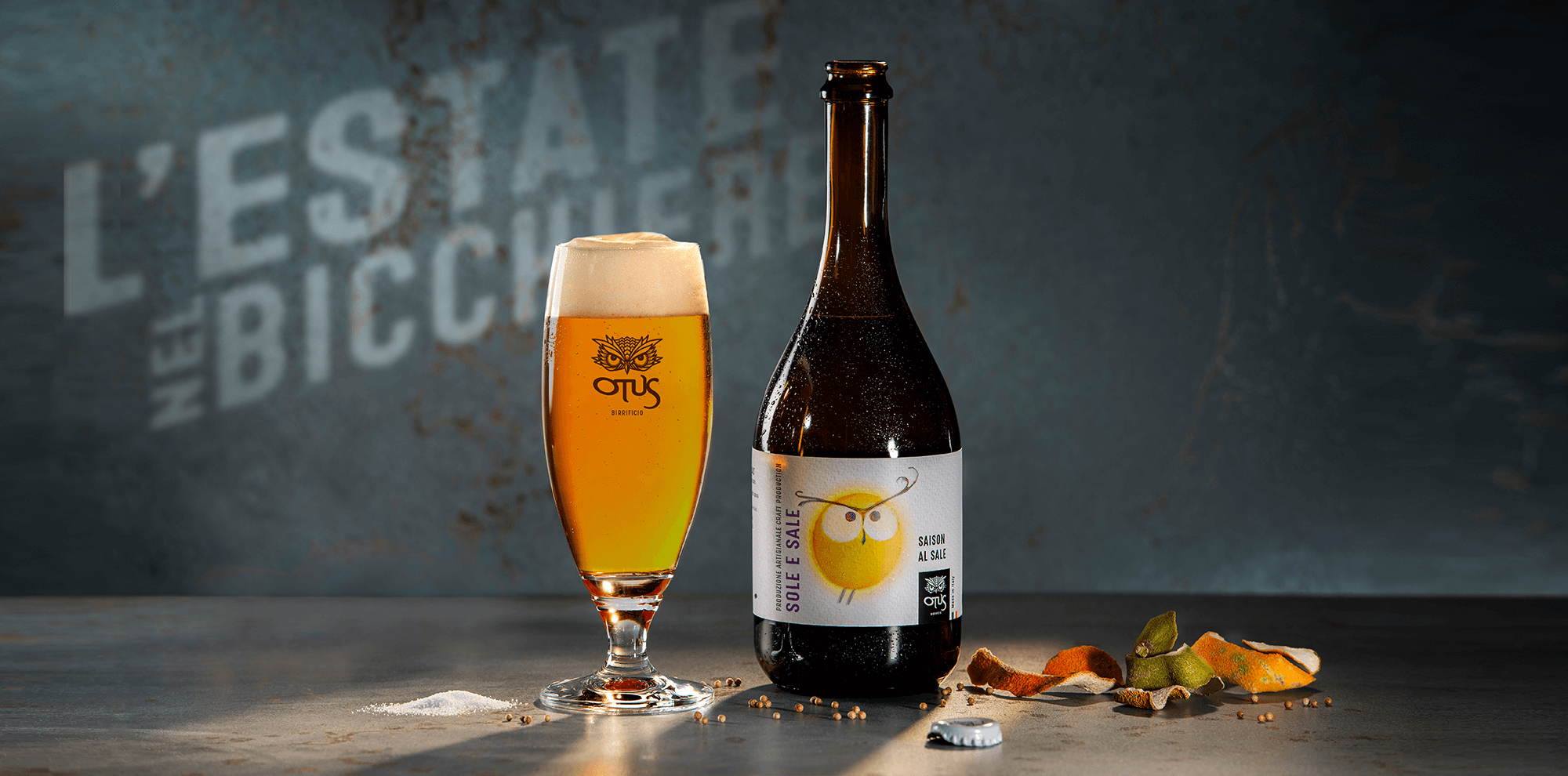 Sole e Sale | The new Saison beer by OTUS Brewery.
The new OTUS salt beer brings summer in the glass.
We present Sole e Sale, our Saison-styled beer, born from the collaboration between OTUS and Locatelli Saline from Volterra, purest Italian salt producer. 
Sole e Sale is a creative interpretation of Bière de Saison, the ancient rural beer from Wallonia (Belgium). A top-fermented beer with a tight effervescence and moderate ABV, produced during the cold season to be drunk during the summer when working in the fields.
OTUS brewmaster, Alessandro Reali, enriched the original Belgian recipe with a pinch of Volterra salt.
"The recipe of this Saison is drenched with Italian suggestions, I got inspired by the calm and peaceful state of mind felt while watching the sun setting over the Mediterranean Sea, when orange blossom and citrus perfumes mingle with sea breeze". [Alessandro Reali].
Saison-styled OTUS craft beer organoleptic notes.
Sole e Sale is a light, crystal-clear beer with a straw yellow colour. Foam is fine, compact, relevant and long-lasting. A spicy aroma is characterised by strong hints of bergamot skin, bitter orange and coriander. Taste is malty and spicy and a final sapid note can be perceived. Pils Vienna, Carared, Golden Naked Oat malts and Tettnager hop are used.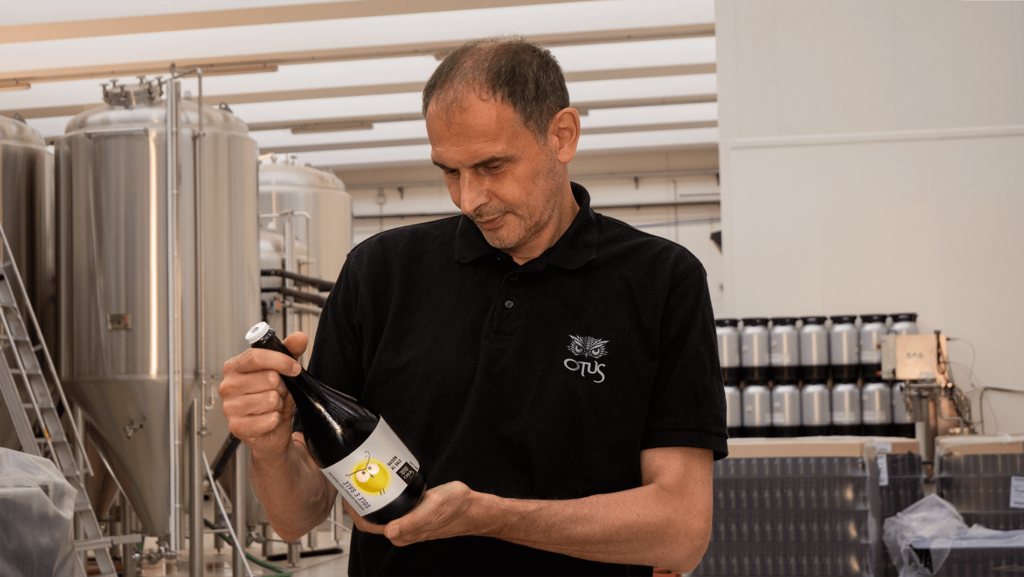 Sole e Sale is a refreshing and thirst-quenching beer, perfectly paired with delicate cheese, fish, raw seafood and raw vegetables. The light sapidity confers full body, complexity and balance.
If you cannot find it in you PUB, please contact OTUS Delivery service. Send us an e-mail and you will receive a link to activate the home delivery service.
Ho.Re.Ca sector professionals will be able to trial OTUS Sole e Sale during Beer&Food Attraction exhibition (Rimini, 27th-30th March 2022). You can find us at Hall A3 – Booth 195.
For salt beers aficionados, we remind you that OTUS produces also Note di Sale, the Chocolate Salted Imperial Stout, a dark beer brewed with cocoa beans and Volterra salt.