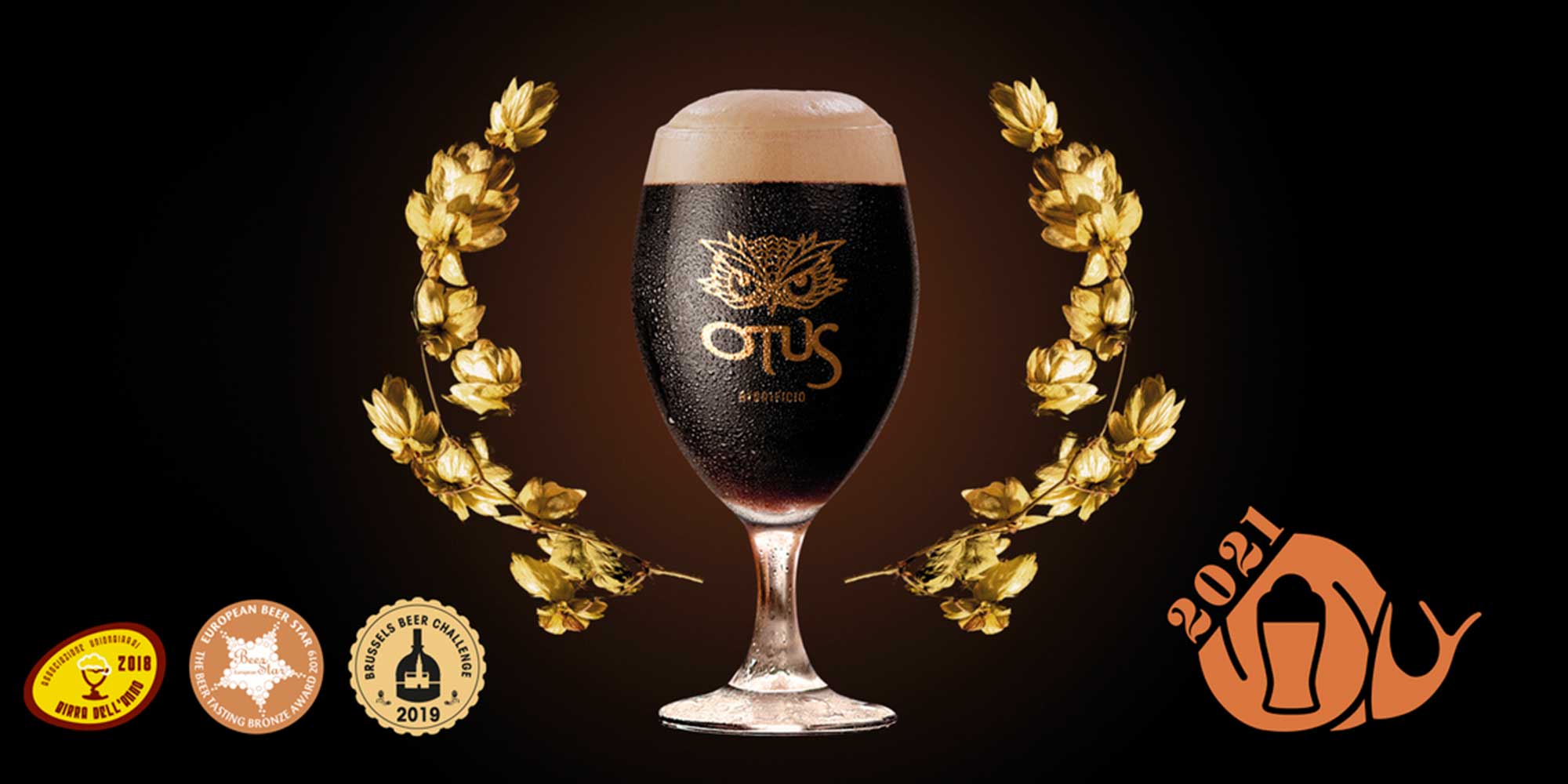 Ambranera is a beer not to be missed
It is declared by Guida alle birre d'Italia (Italian Beer Guide) by Slow Food.
"Ask me if I am happy". Here the question asked by Alessandro Reali, our brewmaster, when he acknowledged that Ambranera was listed among the Unmissable Beers on Guida alle birre d'Italia by Slow Food."Yes, I am happy". Alessandro's satisfaction is huge, as the one by Otus staff, because our Oatmeal Stout is continuously achieving success and we need to go on redesigning labels with the new medals. The current state of Ambranera quality awards:
Birre Imperdibili (Unmissable Beers) are those by which "we were particularly impressed for their organoleptic characteristics of great value and overall balance" stated the authors of Guida alle birre d'Italia by Slow Food. This is their comment after tasting our Oatmeal Stout: "It has a very dark colour, almost black and a fine foam. Taking inspiration from the time he spent in England, Alessandro offers a beer with aromatic hints of toasted coffee, chocolate and liquorice, light body and easy to drink".
We have already written a lot about Ambranera, so we are stopping here. Now it is time to raise our glasses.