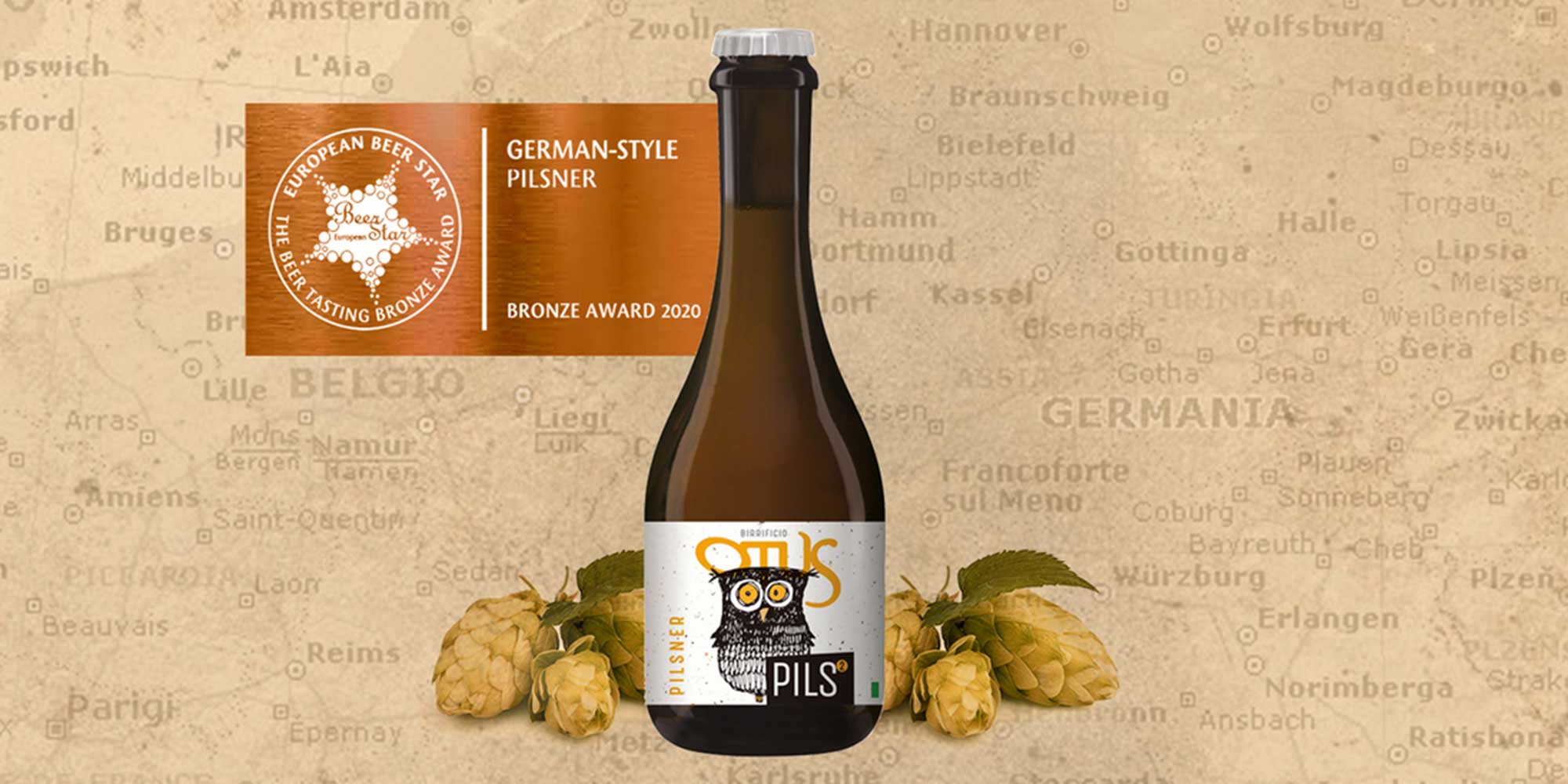 European Beer Star 2020: bronze medal to Pils by Otus
Our Pilsner ranked third in the 2nd category, German-style Pilsner.
Among the best craft beers, that were awarded during the most important European beer contest, we find Otus PILS2 from Bergamo.This new certificate of excellence enriches our Pils2 medal showcase, putting it next to the Certificate of Excellence obtained in the 4.3 category, Lager (German-style Pilsner) during Brussels Beer Challenge 2019 and to the bronze medal obtained in Rimini in the 1st category (German and Bohemian Pilsner) during Beer of the Year 2019, a contest organised by Associazione Unionbirrai.
Germany is Pilsner mother country and the quality recognition delivered by the authoritative international group of experts in Nuremberg particularly gains in importance, if we think that our brewmaster wrote the recipe drawing his inspiration from the best German Pilsners.

The European Beer Star 2020 jury is made up of 72 experts that selected the podium beers by tasting beers pertaining to 70 beer styles. Despite the spread of the Covid pandemic, 2.036 beers took part in the contest, coming from 42 countries.
Giampietro Rota comment, Otus sales manager:

"International contests' judges confirm that Italian craft breweries are among the best ones. Otus several successes are placed in this context. I think that a beer taste excellence, to be effectively such, should be confirmed with the appreciation of a large consumer segment".