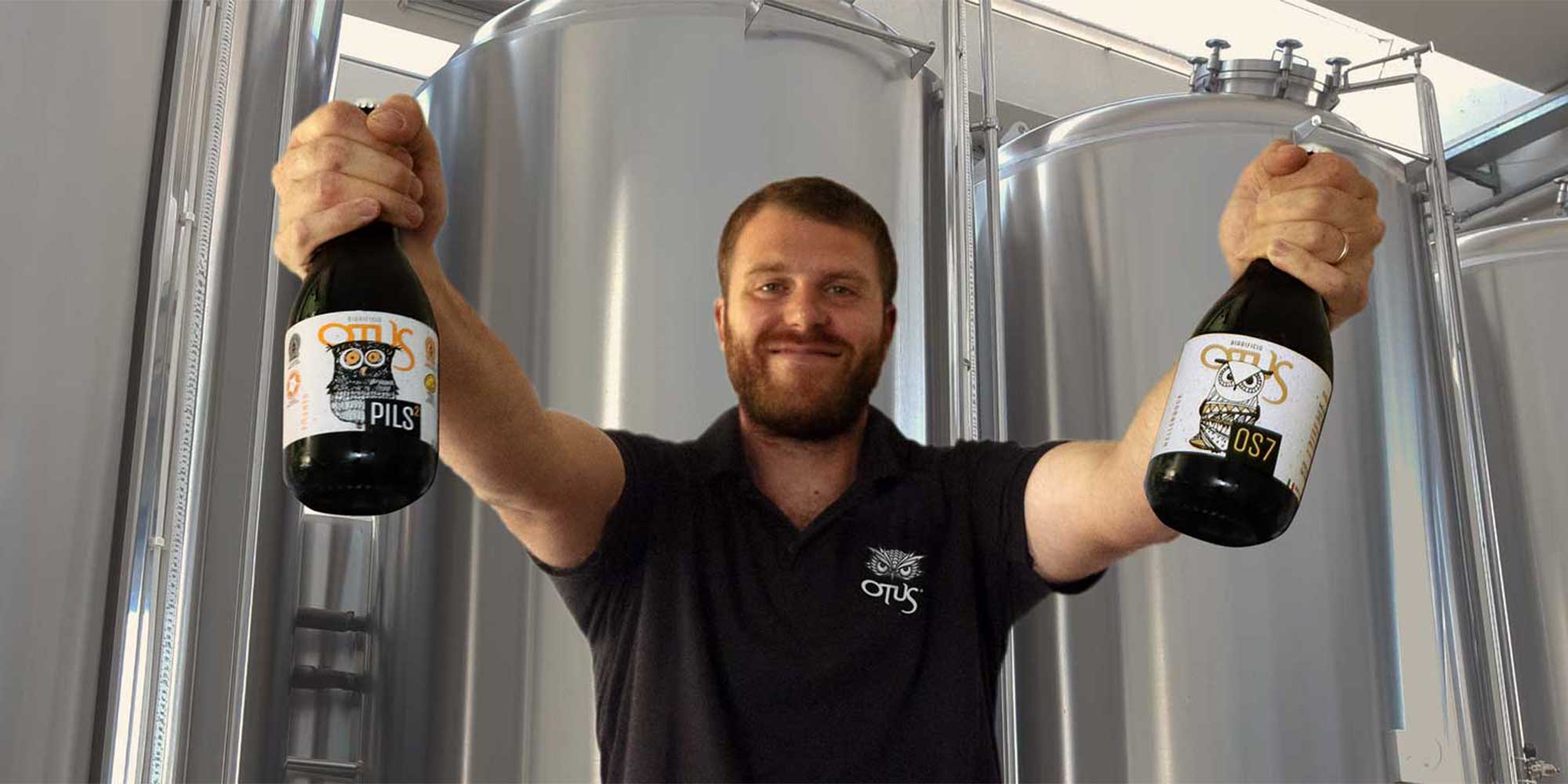 Brussels Beer Challenge: two gold medals to OTUS Brewery
The "owl's beers" winning streak goes on.
During the last three years, Otus has stood on the podium of some of the international beer contests that represent a worldwide reference as quality evaluation is concerned. Among Italian awarded craft beers during Brussels Beer Challenge 2021 there are two of the first beers produced by Otus right after its foundation:
OTUS PILS 2
Talking about Pilsner, this is the fifth success, the gold medal in Brussels will be added to the numerous awards received in the last three years:
Silver medal at Brussels Beer Challenge 2020 in 4.3 Lager category (German Style Pilsner);
Bronze medal at European Beer Star 2020 in German Style Pilsner category;
Third ranked during Beer of the Year 2019 organised by Associazione Unionbirrai in the 1st category (German and Bohemian Pilsner);
Excellence Certificate at Brussels Beer Challenge 2019 in Lager Category (German-Style Pilsner).
"After four podium placements during some of the most important beer events worldwide and an excellence certificate, it is clear that OTUS Pilsner has placed itself among the best ones. If we also think that beers produced with this style are the most widespread and produced in large quantities, you can imagine our satisfaction. We wanted to produce an excellent beer from an organoleptic point of view, but also pleasant to the taste of the largest consumer segment, the recognition by international juries has confirmed the relevance of our choices".
Giampietro Rota – OTUS Sales Manager.
OTUS OS7
It is the first international recognition for Hellerbock, a result that surprised the brewery's staff and a source of pride:
"OS7 is one of the first beers ever produced by OTUS after its foundation, we updated the recipe some months ago and we immediately won a gold medal at Brussels Beer Challenge. A surprising result that makes us happy".
Alessandro Reali – OTUS Brewer.
Brussels Beer Challenge has now reached its tenth edition and it Is one of the most important beer contests worldwide, this year 1800 beers were participating, coming from 35 different countries.
Between 30th October and 1st November, 75 independent experts of the international jury from 20 different countries blind-tasted all the participating beers, that is they did not know neither name nor origin. The results were announced during the ceremony held at Horeca Expo in Ghent (Belgium).
Third country in terms of registered beers, Italy, with 178 beers competing, obtained a great result ranking second by number of medals.
The first country by number of medals is Belgium, whose breweries won 83 medals in total, then Italy with 33 medals and USA with 32 medals. Unquestionably Italy remains one of the most representative countries of the best beer production worldwide.
International contests represent a reference for craft beer world's quality and trends.
Brussels Beer Challenge juries, as the Barcelona Beer Challenge and European Beer Star ones, have the chance to analyse and compare the best European and global craft production and their evaluation fix qualitative parameters, with which breweries compare themselves. It is also clear that successful beers have an influence on conceptual and creative trends that guide both brewmasters and sales managers.
"Craft beer excellence – states Giampietro Rota | OTUS sales manager – can be measured by the pleasantness to the taste of a large consumer segment too. The several and important successes at European contests confirm that OTUS production choices are correct and indicate us the path to be followed".
 Visit the website pages where we present OTUS PILS 2 and OTUS OS7 and come to visit us in our brewery, we are waiting for you. See you soon.