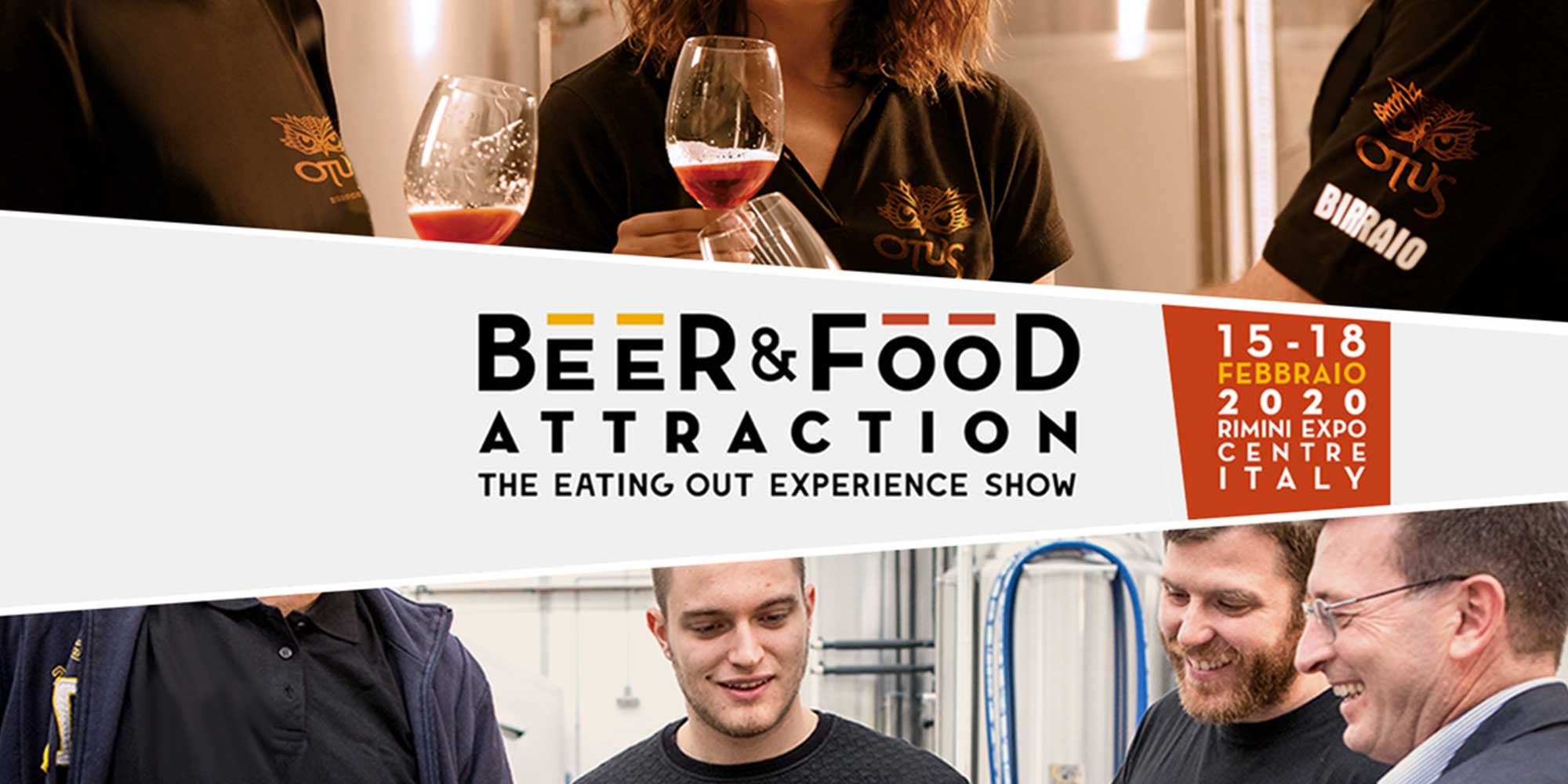 Otus comes back to Beer&Food attraction
We are taking part in the 2020 contest Beer of the Year. Come and visit us at Beer&Food Attraction (Rimini, 15th-18th February).
The Beer of the Year contest, organised by Unionbirrai, is the most awaited and involving contests of the Rimini exhibition centre, that is now celebrating its fifteenth edition and gained relevance on an European level.
It will be attended by 302 craft breweries, that will present a total amount of 2145 beers, divided into 42 style categories. 108 judges from all over the world are going to award the best craft beers.
The brewmaster Alessandro Reali is trusting: "Beer&Food Attraction offers the opportunity to get in touch with lots of national and international beer businesses and we can compete with their products' quality. The contest is challenging and gave us plenty of satisfaction : in 2018 our Ambranera ranked second in the 19th category Porter Stout, while, in 2019, PILS2won a bronze medal in the 1st category".
A curiosity : this year the contest will welcome the Sour Italian Grape Ales : a brand-new category for those beer with acid hints that derive from ingredients like grape, must, "vino cotto" and pomace.

The Eating Out Experience Show!
This year the Rimini exhibition centre presents an important novelty : the exhibitors from the beverage sector will be placed side by side with the ones from the food sector, so that visitors can explore all the varied Out Of Home world, going from beer specialties to food delicatessen; from new products in the beverage sector to novelties in mixology, the art of cocktails, following the numerous commercial and professional incentives.
BBTech expo, an exhibition dedicated to technologies, equipment and accessories to produce and package beer and beverages and International HORECA Meeting, dedicated to the Italian Out Of Home market, can be also visited there. Training events and passionate competitions will be part of the experience too.
Beer&Food Attraction is addressed to the sector's operators, even though it will be opened for everyone on 15th February.