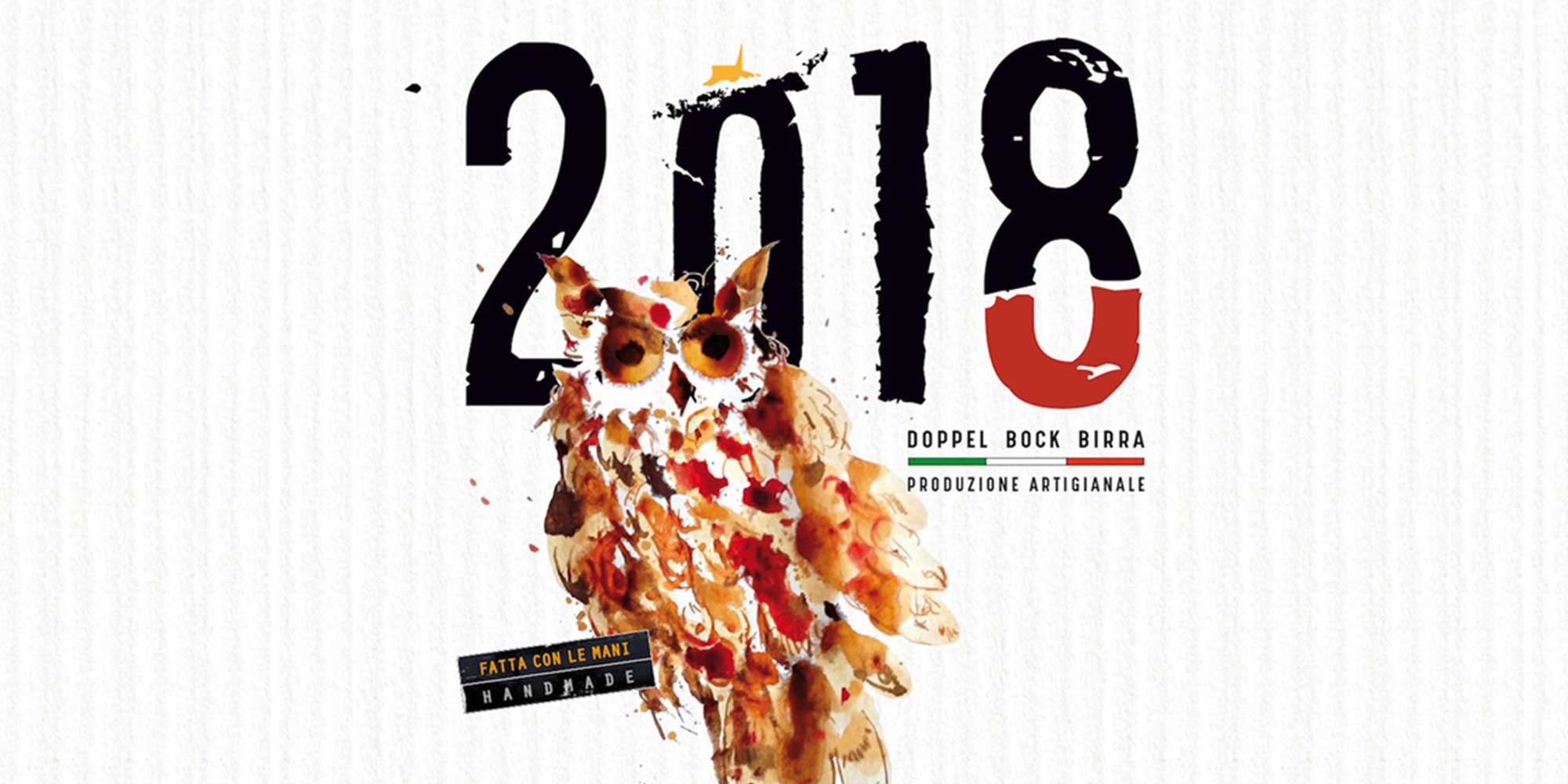 The new limited edition by Otus
Otus Brewery closes its 2018 creative path with a powerful limited edition, a dark, strong and charming Doppel Bock.
Otus Brewery continues its production of end-of-the-year celebratory beers: if Otus has worked on a sumptuous Imperial Coffee Stout in 2017 (only 2000 bottles, all sold in few days), this year Otus chose an important Doppelbock, intended to leave its mark.
---
'Doppelbock 2018 is ideal for realxing moments; to sip slowly during those 'nights of beer and love'.
---
It is a celebratory beer with a rich malty flavour, an interpretation of those aromatic Lagers that German people tap directly from the barrel during special festivals. Otus 2018 is warm and full-bodied and shows its complexity in the glass: it presents an intense dark red colour, that reminds of monks' cassocks, a comfortable scent of leather, strong hints of soft fruit and dried fruit and refined notes of chocolate and honey ; it is a strong, full, elegant and not cloying beer. The soft flavours are sweetly released in the mouth and then sharper ones arrive, like roasting and caramel malts. An intense coffee taste persists. The alcoholic proof is high and offers a heat wave that envelops without disturbing. The Otus 2018 foam is thick, compact and long-lasting.
'We like to think of end-of-the-year limited editions as unique beers to be collected and their value is stengthened by an artistic label that is unique too. This year we decided to interpret the Doppelbock style, that was born in Germany, in Einbeck and Munchen'
[Alessandro Reali – Otus Brewer].
The label was designed by Mete, the design and communication agency that joins forces with Otus, which involved the artist Luca Ravasio into a creative interpretation of the Otus owl.