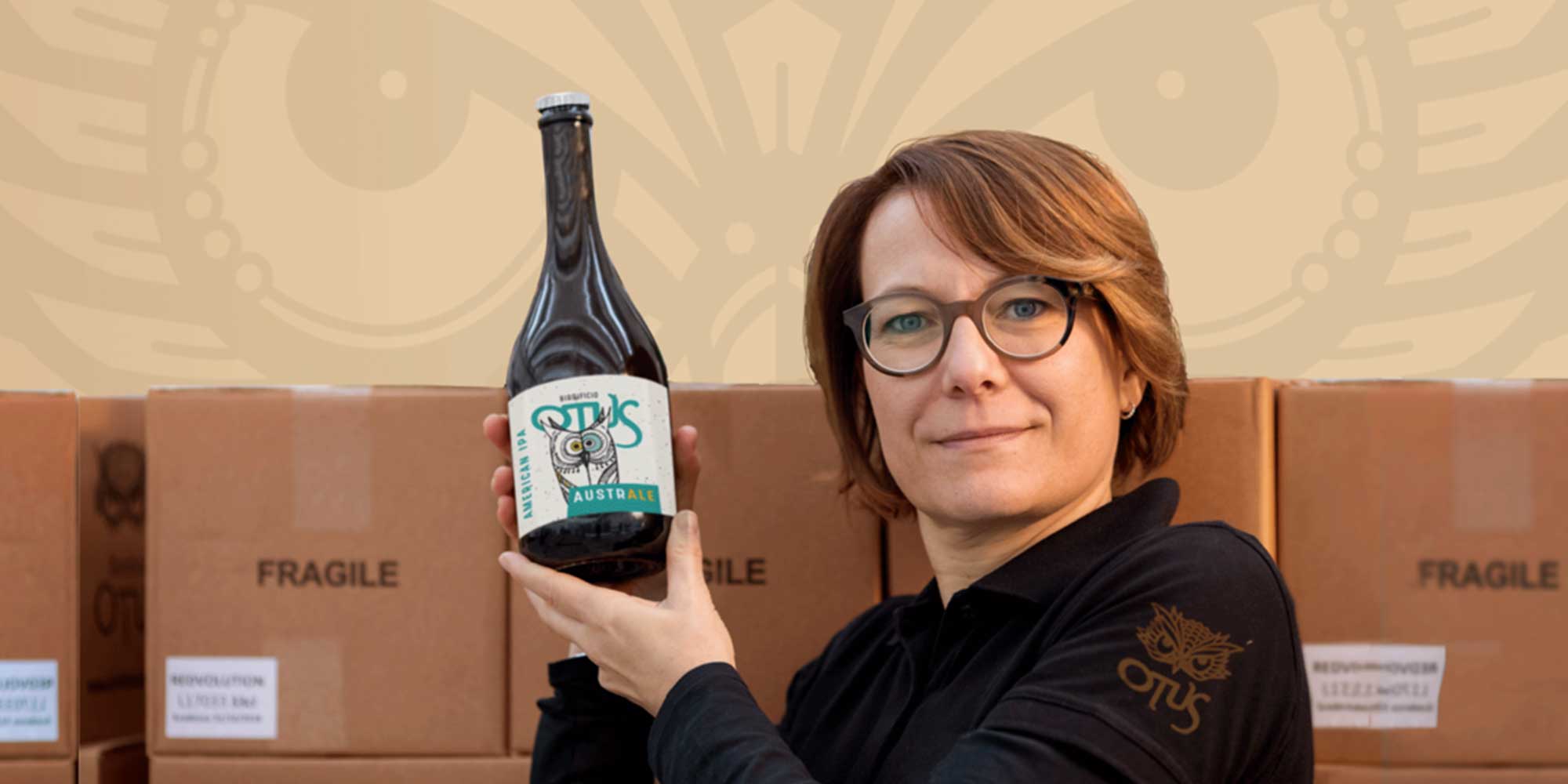 Australe has become an American Ipa
A new episode in OTUS craft path among brewing styles.
American Citra hop aroma is the real protagonist of the new American IPA by Otus Brewery: Australe has a US soul and a Bergamo's heart.
This IPA reinterpretation is the result of the innovation spirit that leads us: we have modified it to offer a tasting and sensory experience that can be even more involving. To Azacca and Eureka, American hops, that are already present in the recipe of Pacific IPA we added a third one, always made in USA, Citra, full in fruity aromas (peach, litchi and tropical fruit) with floral shades and orange, grapefruit and lemon hints.

Our Australe is even more fascinating, even though we like saying that it preserves the honest and straightforward character of Bergamo's people.

Australe is a highly-fermented beer with light amber colour, it is perfumed and intriguing, it is presented with an inviting fine, compact and long-lasting foam. Tropical fruit, red berries, resin (pine needles) and herbs aromas are protagonists. Taste is composed by citrus fruit and spices with a bit of caramel. Alcoholic content is moderate.

What about opening the new Australe?
OUTUS American IPA is already on the market and it is available in 33 cl bottles or 24 l kegs. [If you can't find it in your pub, you can buy it in our shop in Seriate (BG), Via Rumi n. 7. If you can't reach us, send us an e-mail and you will receive the link for home delivery service soon.