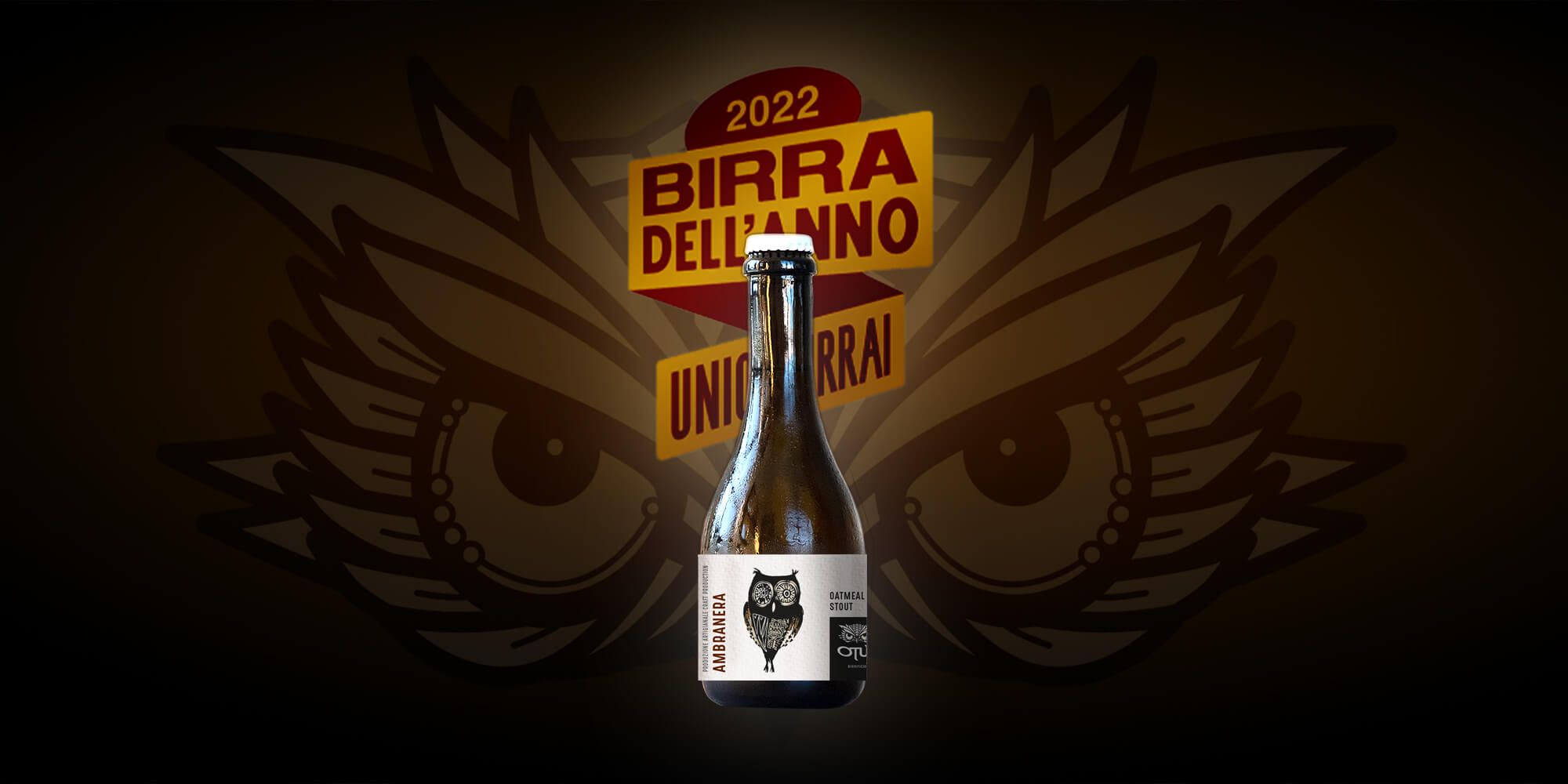 OTUS Ambranera ranked 1st at Beer of the Year 2022.
On the occasion of the Cibus exhibition opening day, on Tuesday 3rd May at 14.00 the Beer of the Year awards ceremony took place at Parma exhibition centre, in the Barilla room. This contest, organised by Unionbirrai, rewards the best Italian craft beers and enthrones the Brewery of the Year. Now in its 17th edition, the beer contest has gathered 60 international jurors from 23rd to 25th April, who blind-tasted the competing beers to determine the winners in each category.
OTUS conquered the highest spot on the podium with Ambranera  in category 21 (Porter, Stout), an Oatmeal Stout beer with chocolate, coffee and latte scents and taste of caramel, coffee, cocoa and liquorice.
Ambranera is no stranger to awards, since it has collected several acknowledgements over the years:
«Ambranera is once again one of the most appreciated OTUS beers by juries and public. Success encourages us to continue creating products that gather craft character and the ability to meet the taste of a large segment of public». Giampietro Rota [OTUS sales manager]
Beer of the Year 2022 in numbers
1962 registered beers
244 participating breweries
136 assigned awards (to which special mentions must be added)
60 expert taster jurors
45 categories
5 tasting sessions
After two years of pandemic crisis, the 2022 edition of the contest can be considered the one of the recovery: numbers confirm that the contest is appreciated not only by several breweries that register their beers for the contest, but also by Italian and foreign tasters that ask to be part of the jury. There are many foreign jurors, normally involved in the main beer contests worldwide, that ask to take part in Beer of the Year to find out Italian productions. The beer scenario of our peninsula is now considered one of the most interesting worldwide.
Visit the website page that presents OTUS Ambranera and come to visit us at the brewery: