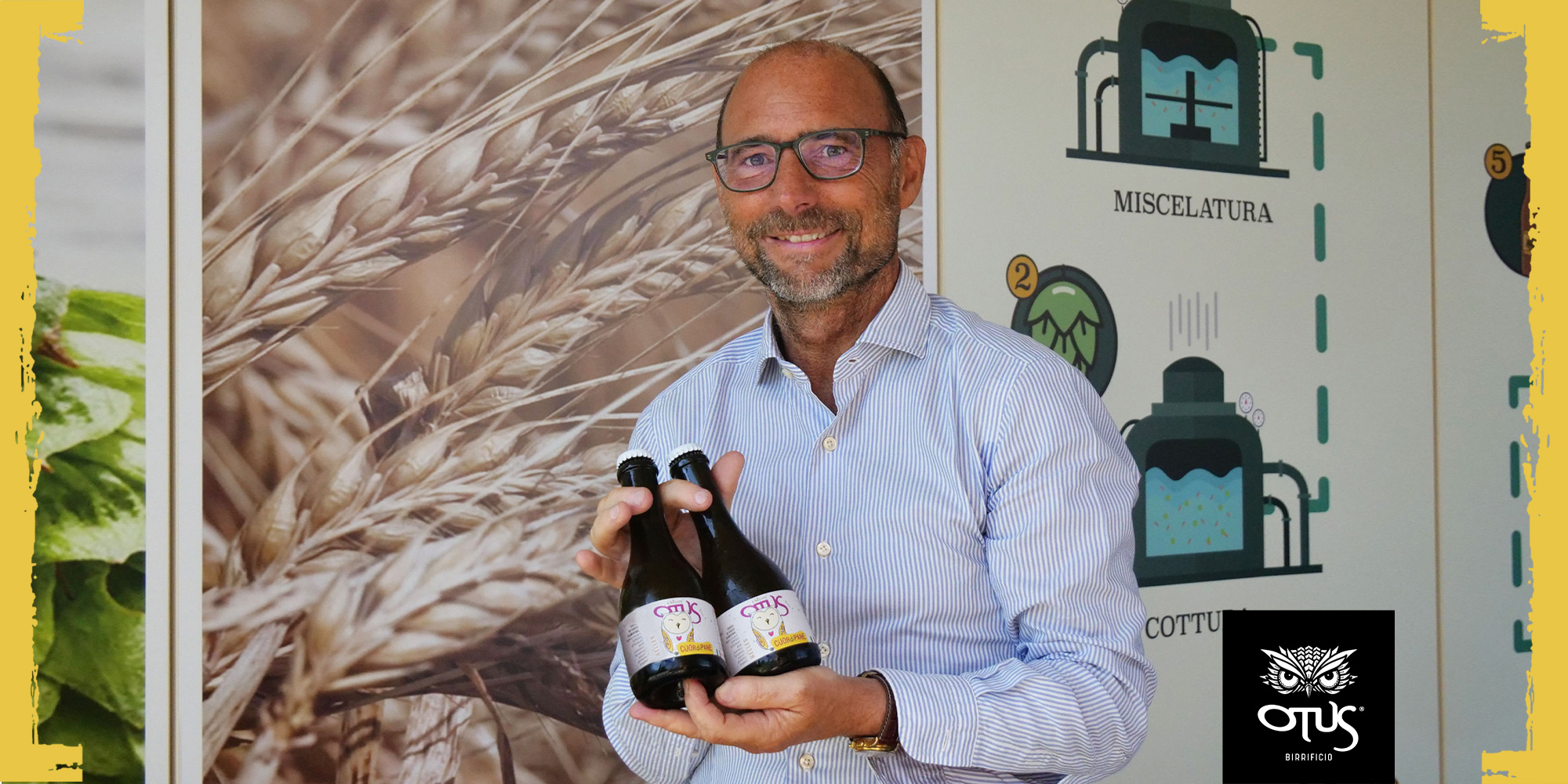 OTUS Cuor di Pane is a beer against food waste.
A gluten-free Helles beer brewed with unsold bread from original producers.
Now in its 28th brew, Cuor di Pane is blowing out four candles this year and is celebrating with an important milestone: from its launch in November 2019, the production of our gluten-free Helles has made it possible to recover 1,500 kg of unsold bread that would otherwise have been wasted. The bread used to produce our beer corresponds to about 15% of barley malt.
«I have always been cared about environmental issues and I think we should reach a socio-economic system as soon as possible, able to create a sustainable organic exchange between man and nature. Cuor di Pane finds its origin from the awareness that Earth's resources are not endless and wants to contribute to food waste reduction». [Alessandro Reali – OTUS brewer].
Cuor di Pane is a collection of values
Thank to OTUS innovative production process.
It is brewed using unsold bread from original producers.
Bread is gathered by a social cooperative that supports disadvantaged or disabled people.
It is a bottom-fermented pale and delicate Helles, perfect for every occasion.
Otus Cuor di Pane received a mention in category F (top- and bottom-fermented, special and spiced beers) at World Gluten Free Beer Award 2022.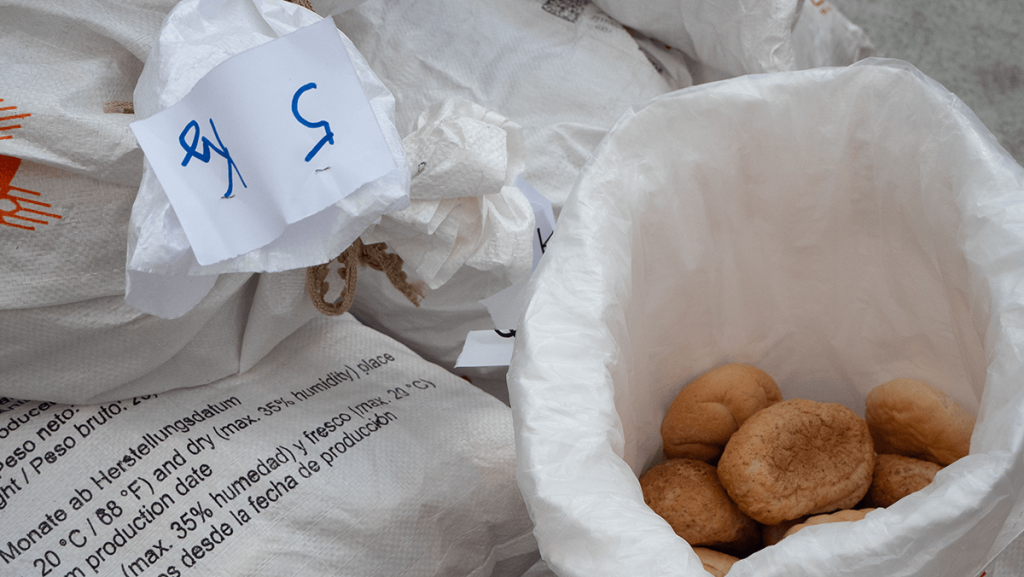 Cuor di Pane characteristics.
Cuor di Pane reveals itself on the palate as a balanced and non-bitter beer. Already during the first sip, a rustic and fragrant cereal scent can be perceived, which then reveals a bread crust hint. The taste is settled on gentle herbaceous notes that finally reveal an intense, enveloping honey flavour. Cuor di Pane is clear and has a beautiful golden colour, crowned by a persistent foam that releases wheat scents. A beer with a delicate yet strong character.
Versatile in pairings, our gluten-free Helles is enjoyable as aperitif, perfect with fried food and to be paired with pizza, pasta or vegetables.
Towards a sustainable production.
The commitment to reducing food waste is one of the many initiatives that OTUS Brewery, since its foundation in 2014, has been promoting with the aim of reducing its impact on the territory and on the planet. We have already talked about the wastewater recovery plant of the production process and about the clean energy from brewer's spent grain. We will talk about the one to purify wastewater. Keep following our online OTUS TRIP editorial to find out details about other OTUS Brewery projects in the field of sustainability.