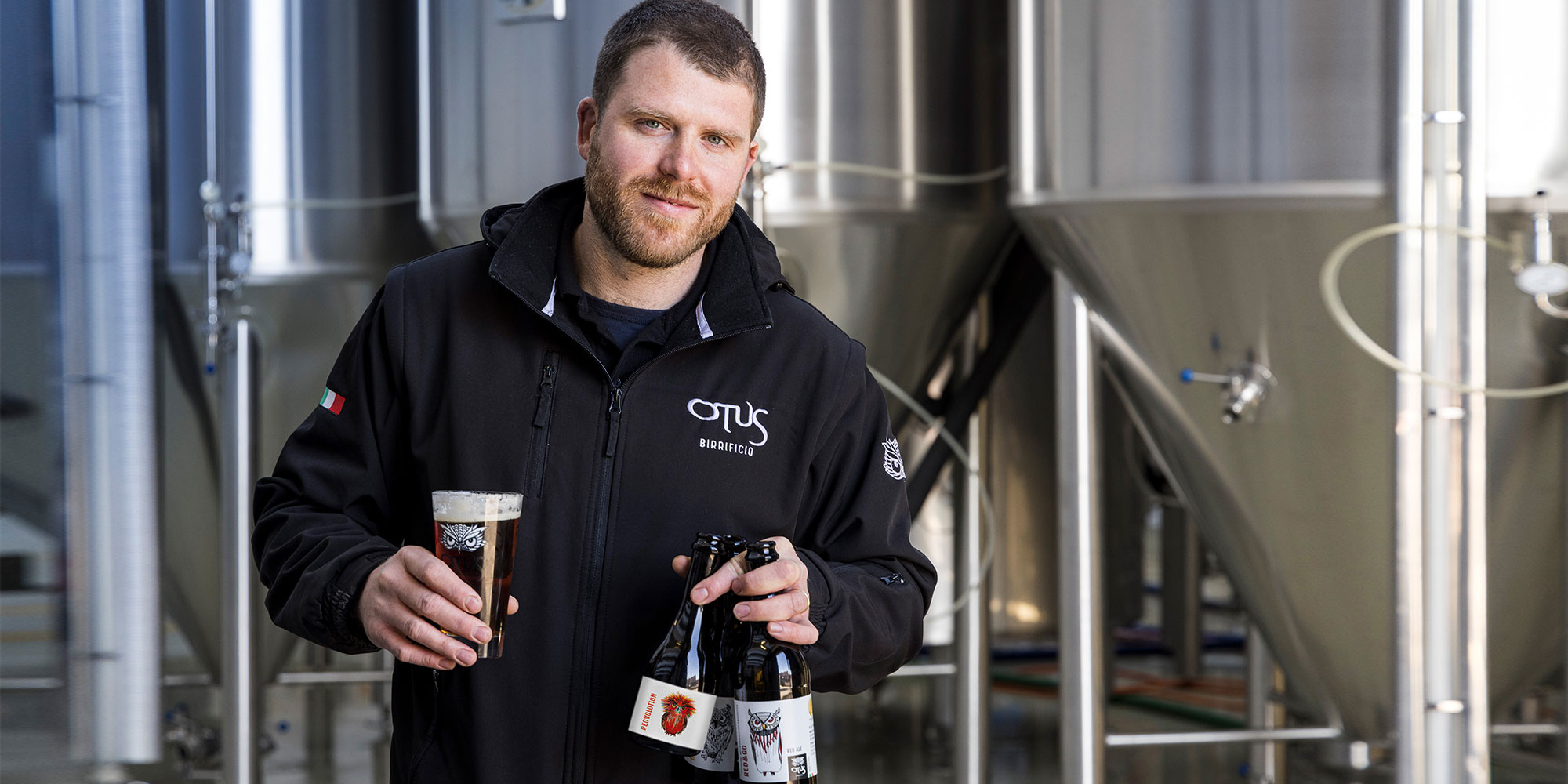 OTUS Redvolution won a bronze medal at World Beer Cup® 2023 in category 47A (Traditional German-Style Bock).
OTUS Redvolution won a bronze medal at World Beer Cup® 2023 in category 47A (Traditional German-Style Bock).
The award ceremony took place on 10th May at Music City Center in Nashville (Tennessee – USA). Organised by the non-profit Brewers Association, World Beer Cup® celebrates beer art and science aiming at developing greater consumer awareness about different beer styles and flavour profiles, while promoting the best brewing from all over the world.
"Otus is the only Italian brewery to be awarded among those competing this year. Representing Italian beer excellence on an international level makes us very proud." [Alessandro Reali – OTUS brewer].
2023 edition in figures
Also known as 'Beer Olympics', World Beer Cup® began in 1996 as a biennial competition. Since last year, the contest has become annual, with a record edition in 2023:
10,213 registered beers
307 awarded beers
2,376 participating breweries
51 breweries' countries of origin
103 beer categories
176 beer styles (including sub-categories)
272 judges
26 judges' countries of origin
On average 99 beers competing for each category
« World Beer Cup® brings together the best producers worldwide and celebrates creativity, craftsmanship and passion for great beer," said Chris Williams, competition director. "Receiving an award in this competition is a quality and innovation certificate and we congratulate this year's winners for raising the bar higher than ever before».
The judges
Beers' evaluation took place in 18 sessions spread over 9 days.
The judges were selected among internationally recognised brewers, industry consultants and writers and had to evaluate beers according to their specific area of expertise and not in each category. The judging phase took place 'blind', without knowing the beer or brewery being evaluated. This allowed beers to be judged exclusively according to their own merits. The judges could refuse to award any prize if they felt that there was no beer in the competition that deserved the first, second or third place in a particular category.
The judges were also obliged to provide written feedback to the participating breweries, describing the product's positive features and flaws noted during the tasting. This communication to breweries adds value to their World Beer Cup® participation and provides an insight into the judging process.
Redvolution: a new balance between sweet and bitter
Redvolution is a dark amber-coloured bottom-fermented beer, that interprets the Traditional Bock style in a contemporary way. Bock beers are full-bodied beers, among the strongest ones in the German beer scene, particularly appreciated during parties and convivial occasions for their considerable residual sugar and the warm, sweet aromas derived from caramel malts. Redvolution hopping and its higher bitterness, if compared to this style standard, make it more balanced than its German "sisters", yet maintaining an important body. The aromas are complex and range from fruit under spirit to dried fruit and coffee. There is a malt and caramel taste with coffee hints.
This third place in Nashville represents the second international award for OTUS Traditional Bock: Redvolution had already won a bronze medal in Category 6C Dunkles Bock (Amber Malty European Lager) at Barcelona Beer Challenge 2022.
If you want to taste OTUS beers and cannot find them at your favourite pub, you can buy them in our shop in Seriate (BG) or at our partner Enoteca Gaudes with the same prices as in the brewery. If you cannot reach us, send us an e-mail and you will receive the link to access the home delivery service.